chapter 5: how to help an athlete with addiction
In this chapter, we will help you or a loved one get started on your journey in the right direction. We will cover everything from how to help an athlete with addiction to tips for substance use prevention in sports.
Making Your Recovery Affordable
Chapter 5: How To Help An Athlete With Addiction
Addiction is treatable whether an athlete struggles with opioid addiction or abuses performance-enhancing drugs. Some pro athletes in recovery from addiction share their stories with others to prove that recovery is always within reach. Treatment for addiction usually involves:
Support from friends and family
Medication to help with a co-occurring disorder or withdrawal symptoms
The first step to recovery is recognizing there is a problem. If you suspect someone you love is struggling with an addiction, learn how to identify the signs.
Warning Signs and Symptoms of Drug Use
If you suspect a loved one is struggling with addiction, you might notice them displaying the following warning signs:
A loss of control
Engaging in risk-taking behavior
Acting secretive
Expressing a tolerance to a drug
Continuing to use drugs despite negative consequences
Complaining of or showing withdrawal symptoms such as vomiting, insomnia, depression, headaches, trembling or sweating
Neglecting responsibilities with school or work
Having relationship issues
Showing changes in hygiene or appearance
Having a family history of drug abuse
Neglecting activities the individual once enjoyed, like playing sports
How to Tell If Your Child Is Using Drugs
No parent wants to think that their child is using drugs. However, the earlier you recognize the signs of drug abuse, the better the outcome. Substance abuse affects athletes of all ages, and there is hope for young athletes with the help of a strong support system and proper treatment.
Teens and young adult athletes are particularly vulnerable to drug abuse, perhaps because their peers and role models easily influence them. For example, about one in five males between the ages of 18 and 25 think performance-enhancing drugs are the only way to become a professional athlete.
Adolescent athletes are also affected by substance abuse. Three to 12 percent of adolescent males and one to two percent of adolescent females claim they used anabolic steroids at some point in their lives. Four out of 10 teens say that professional athletes inspired them to take steroids.
Your child athlete might be experimenting with other drugs because of peer pressure or to cope with stress, depression or other factors. Sometimes, children are not aware of the dangers of drug use, and it's the responsibility of teachers and parents to educate them.
Nevertheless, the first step in helping your child is to learn what to look out for. In general, here are the signs of drug use in teens:
Change in friends
A decline in academic or athletic performance
Change in eating or sleeping habits
Relationship issues with friends and family
Lying or stealing
Carelessness with appearance
Skipping school
Loss of interest in favorite activities
Secretive behavior
Some children and teens might be especially impressionable when it comes to doping. If your child is an athlete and displays any of the following doping risk factors, do not be afraid to voice your concerns and speak honestly with your child, and make sure to reach out to a professional for help:
Low self-esteem
Pressure to be perfect
Involved in weight, endurance or speed sports
Bends the rules
Admires athletes who doped
Does not think doping is harmful
Driven to achieve results
Concerned about body image and weight
Impatient with obtaining results
Believes others are doping
A family history of drug abuse
Your child athletes may be more vulnerable to doping under the following circumstances:
After an injury
Recent failure
Overtraining
Stressful life event or transition
Lack of resources or knowledge about the consequences of doping
Change in environment or level
Pressure to perform
Relationship issues with parents, peers or others
Upcoming events like important competitions
How to Stop Using Performance-Enhancing Drugs
For some athletes, the first step to discontinuing drug use is overcoming the fear to ask for help. One study found that 56 percent of steroid users never told their doctor about their use.
The recommended treatment for steroid use addresses the underlying cause for use, and usually includes:
Therapy and possibly medication for muscle dysmorphia
Endocrine therapies
Antidepressants
Some individuals find behavioral therapy helpful, and those who have a severe addiction may obtain relief from withdrawal symptoms with antidepressants and medications used to help restore hormonal balances. Speak with a health professional to learn the best option for your situation.
As we discussed in an earlier chapter, some individuals use stimulants to enhance performance. This might include anything from energy drinks to cocaine. Athletes with a stimulant addiction can expect treatment to include the following aspects:
Behavioral counseling
Treatment for co-occurring disorders
Long-term follow-up
Intervention Strategies for Athletes
Sometimes, an intervention is needed to make an impact on a loved one who is struggling with addiction. You might want to hold an intervention for a loved one if they previously have refused to get help or continue to use drugs despite efforts to make them stop. It might also be the best way to show a loved one that you believe in them and that there is hope, even if they've tried to stop drug use in the past.
An intervention is carefully planned by friends, family and a doctor or other health professional. For an intervention to be effective, all the details must be considered first. Here are tips to keep in mind for a productive intervention:
Plan the intervention with those you wish to have involved.
Do not tell the addicted individual about your plan.
Prepare for the intervention by making notes of specific examples of destructive behavior.
Decide the consequences you will present if the addicted loved one chooses not to get treatment.
Make sure you can follow through with the consequences.
Hold the intervention when the loved one is not on the drug or busy with other plans.
Make sure to consult a professional for help.
Every individual responds to treatment in their own way. At Tranquil Shores, we develop individualized treatment plans to make sure we address all of the individual's needs, not just the drug use. Contact us today!
Famous Athletes With Mental Illness
How to Prevent Drug Abuse and Addiction in Sports
Many times, teens and children look to their favorite athletes as inspiration. Celebrities set examples for the youth, and the power they have can be positive, but it can also have negative effects. For example, four out of 10 teens who took steroids claim they did so because pro athletes who also took steroids inspired them.
It does not help that 85 percent of teen sports players also say they do not have information about the side effects of steroid use.
In this section, we will show you what you can do to make a difference, starting with educating youth about the dangers of steroid abuse.
1. Educate
Educate your children or peers about the harmful side effects of both short-term and long-term steroid abuse. Also, explain that doping is cheating, and let athletes know that you expect them not to use drugs.
Also explain the consequences of drug use, such as a suspension which could lead to a scholarship loss. Make sure athletes understand all the social, physical and mental consequences of steroid abuse. Finally, tell them the signs to look out for so they can help a friend who may be struggling with steroid abuse and spread their knowledge to others.
2. Advocate
Regularly discuss healthy ways to achieve athletic goals such as through training and diet. Encourage athletes to be their best, not only as an athlete but also as an ethical player. Speak with coaches about maintaining a zero-tolerance policy.
Although it is tough to say which athletes have or have not used performance-enhancing drugs since many do not report use, you might also try using examples of talented and successful athletes who reportedly never used steroids or other banned performance-enhancing drugs.
Show others that drugs are not needed to succeed, and the risks are not worth losing everything they worked so hard for. Some examples of famous steroid-free athletes include NFL player Michael Ray Garvin, NBA star LeBron James and WWE pro Bobby Lashley.
3. Communicate
If your loved one does not perform at their best, show your support, remind them of a time they did well and let them know that such experiences are valuable learning lessons. Also, make it clear that you expect them not to turn to performance-enhancing drugs, and remind them of the dangers. Monitor any over-the-counter supplement use.
Speak with their coach regularly and always look out for any signs of drug abuse. Encourage your loved one to share their concerns with you and let them know you will always be there for them. If there are ways you can help them train and overcome any challenges, offer your knowledge and support.
Get Help for Addiction Today
Being an athlete takes skill, talent and determination. Many people wish they had what it takes to compete in sports, but not everyone is cut out for the challenge. If you or a loved one are an athlete, there are plenty of reasons to feel proud and continue doing what you love.
Do not let addiction or drug abuse stand in your way. Participating in sports demands physical and emotional strength. Drugs or alcohol may seem like a solution when you need to boost performance or recover from an injury, but the rewards are short-lived.
If you are struggling with addiction, whether it is from a drive to succeed or the stress of competition, know that there is hope for you. You can get your life and your health back, and be the athlete you have always wanted to be without the need for drugs or alcohol.
Take the first step at Tranquil Shores. Tranquil Shores is a private drug and alcohol rehab center in Florida. At Tranquil Shores, we offer individualized treatment plans to address the cause of your addiction and help you reclaim your life.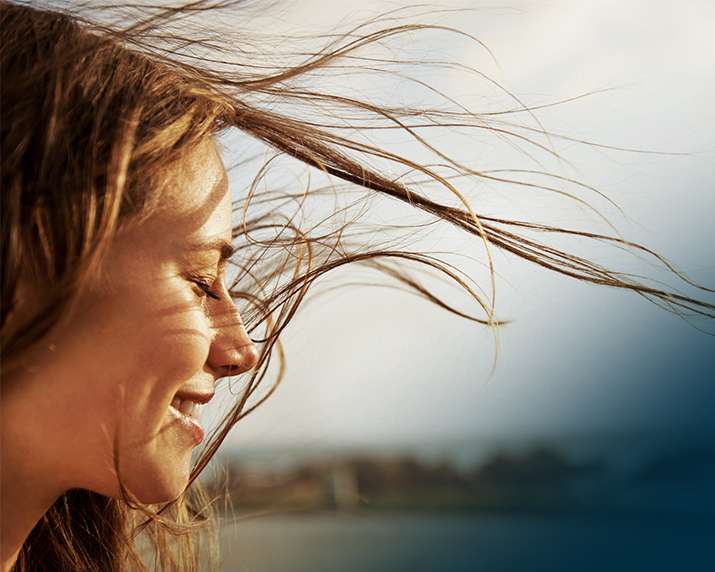 Take A Tour Of Our Facility
We work to make our program your home away from home.
your recovery is our main priority
Life is so much better after recovery. I'm in better spirits. I can conquer almost anything on my own. And I couldn't be happier.
Recovery is about the beginning of a new life and not about dwelling on what you might have done in the past. The counseling, along with the spiritual basis for the counseling is second to none!
The people cared about me and the people took me under their wing. They not only saved my life, but they saved my brothers and in a way my sons.
- Former Family Member of Patient
We found at Tranquil Shores people who were totally dedicated to treating and healing the whole person, physically, emotionally and spiritually. They replaced despair and brokenness with confidence and joy, shame with acceptance and grace.
I had this act going like I was this great student and daughter and I was absolutely dying inside. Luckily I was blessed with amazing parents that talked to Chad Johnson and they figured out a way to get me to Tranquil Shores.
Ready To Reclaim Your Life?
"*" indicates required fields