gender specific treatment
Tranquil Shores recognizes that individuals require customized treatment programs to overcome an addiction and successfully maintain long-term sobriety.
your recovery is our main priority
Life is so much better after recovery. I'm in better spirits. I can conquer almost anything on my own. And I couldn't be happier.
Recovery is about the beginning of a new life and not about dwelling on what you might have done in the past. The counseling, along with the spiritual basis for the counseling is second to none!
The people cared about me and the people took me under their wing. They not only saved my life, but they saved my brothers and in a way my sons.
- Former Family Member of Patient
We found at Tranquil Shores people who were totally dedicated to treating and healing the whole person, physically, emotionally and spiritually. They replaced despair and brokenness with confidence and joy, shame with acceptance and grace.
I had this act going like I was this great student and daughter and I was absolutely dying inside. Luckily I was blessed with amazing parents that talked to Chad Johnson and they figured out a way to get me to Tranquil Shores.
Gender-Specific Treatment In Tampa
The face of addiction is as diverse as those it impacts. This challenging disease can manifest in many ways that may cause long-term physical, psychological and financial ramifications. Though both men and women can develop an addiction to drugs and alcohol, this does not mean that each method of treatment will provide equal benefits for both genders. In fact, research reports that there are differences in treatment outcomes when comparing the results between men and women.
Addiction is a complex disease that is influenced by a variety of factors including genetics, repeat substance use, biological deficits, cognitive distortions, exposures to trauma and co-occurring disorders. Drug use disorders and other mental illnesses have a high rate of comorbidity. Because a mental affliction like depression, obsessive-compulsiveness or anxiety can influence substance abuse, and vice versa, it's important that those seeking treatment for their addictions also receive treatment for other underlying mental disorders. The addiction itself, as well as the factors that influence it, must be targeted.
Tranquil Shores on the Gulf Coast of Florida is a private rehabilitation facility for those struggling to overcome an addiction and co-occurring disorders. Our holistic recovery programs are designed to help individuals identify the factors that lead them to addiction and help them overcome these challenges in positive and healthy ways. The counselors at our Tampa Bay facility acknowledge the diversity of this disease and approach these challenges with gender-specific therapy sessions. This enables us to treat the unique causes of addiction that differ between women and men.
Millions of men and women of all ages, ethnicities and backgrounds suffer from the co-occurring disorders of addiction and mental illness on a daily basis. Although many individuals are afflicted with these diseases, it's easy for an addict to feel isolated from the world around them. Tranquil Shores wants to assure those dealing with a drug or alcohol dependency that they are not alone in their fight. Our treatment center on Madeira Beach is a safe haven for anyone who wants to overcome their addiction and reclaim their life.
No one should have to face their addiction alone. If you or a loved one is battling an addiction to alcohol, prescription drugs or illegal substances, contact Tranquil Shores today.
Addiction Impacts Women and Men Differently
Addiction is not a disease that can be cured, nor is it treated with generic medication, a routine procedure or mild lifestyle alterations. It is categorized as a complex, chronic and relapsing brain disease. When an individual abuses substances like drugs or alcohol, these chemicals change the structure and functioning of the brain. Because each individual's brain patterns, genetic makeup, and social, environmental and biological influences are unique, their addictions may manifest in varying ways.
Although there is not a sole factor that determines if a person will develop an addiction, these elements should still be identified on individual levels and treated accordingly. Sex and gender both play a role in the differences in substance abuse between men and women. For instance, studies have concluded that females will engage and respond to drug usage differently than men. Aside from biological factors, women face complex environmental and societal challenges that influence usage and create obstacles that prevent them from receiving effective treatment.
Our integrative recovery model tailors these treatment programs to the unique struggles, obstacles and needs of those afflicted with co-occurring disorders. This approach takes into consideration the diverse psychological, environmental and societal factors that exist between men and women and also provides further specialized treatment to military personnel, performers, athletes, executives and other individuals who face stressful challenges in their careers. We treat the addiction, illness and individual simultaneously.
No matter your occupation, lifestyle or societal status, living with a substance abuse disorder and mental illness can be an overwhelming challenge that negatively impacts every aspect of your life. Tranquil Shores is here to help men and women from all walks of life overcome their addictions and live a healthy and happy future. Break free from your substance dependency today at Tranquil Shores.
Pros and Cons of Gender-Specific Addiction Treatment
Although there are many forms of treatment that have had success when applied to each gender, there is always the possibility that certain therapies will not be effective for individual cases. Addiction is a disease and recovery requires more than simply abstaining from substance use. Throughout your journey to recovery, it's important to remember that there is no "cure" for addiction. However, substance abuse and mental health issues like depression, anxiety and obsessive-compulsive disorder can be overcome and successfully managed through therapy and other effective methods of treatment.
Gender-specific treatment, including individual or group therapies, physically and psychologically engaging activities and alternative healing exercises may not be the most effective treatment options for some addicts. Instead, a combination of these multidisciplinary therapies and collaborative discussion with those of the opposite sex may lead to increased success rates. Ultimately, the results of each unique program will vary from person to person. This is natural and expected — addiction recovery requires customized and versatile treatment methods, especially when one is also dealing with a co-occurring disorder.
You must remember that the recovery process requires patience, commitment and the belief in yourself that you can overcome these challenges and achieve sobriety. Tranquil Shores will work with you every step of the way to identify which treatment methods are most effective for your needs. Our 3-to-1 counselor-to-client ratio ensures that you consistently receive the care, attention and treatment you need to attain and sustain your recovery.
Getting the Most out of Gender-Specific Treatment
The counselors at Tranquil Shores are experienced in treating men and women that have dealt with substance abuse and mental illnesses. Our private facility is a safe and nonjudgmental environment where individuals struggling with addiction can find peace, achieve sobriety and learn to move forward in their lives free from substance dependency. Throughout the recovery process, we go to great lengths to create an atmosphere in which those facing addiction can openly discuss their experiences with others who may have faced similar challenges.
For women and men to get the most out of gender-specific therapy and the other treatment programs at Tranquil Shores, we encourage every individual to find the strength to become an active participant in therapy sessions. Each form of treatment is designed to address one or more underlying issues that have influenced or have created a vulnerability to substance abuse. Keeping an open mind, actively engaging with counselors and group members and believing that recovery is possible are three suggestions that we believe will help you throughout treatment.
Discreet Recovery at Tranquil Shores
Revealing sensitive or intimate details of your personal life can be uncomfortable, especially when these private matters are discussed with the opposite sex. We understand that many are hesitant to share the thoughts, feelings or behaviors which occurred throughout their addiction. Regardless of whoever chooses to openly share their experiences in a group or individual setting, we want to assure anyone seeking help from Tranquil Shores that you will not be forced to share the private details of your personal life with anyone.
However, your path to recovery may be positively impacted should you choose to talk about the emotions, challenges and concerns that your addiction has presented you with. If you decide to speak with your counselor about these personal issues, you can trust that the team at Tranquil Shores will keep information about your addiction, mental health diagnosis, treatment programs and recovery progress completely confidential. We respect your decision to free yourself from your dependency and will support your decisions as you progress through your recovery.
We understand that there are aspects of this period of your life that you do not want friends, family members or those outside of the facility to know. Throughout your journey to sobriety at our private facility on Madeira Beach, you'll be in complete control of your personal information. Though we encourage everyone to share their experiences when they feel comfortable enough to do so, we realize you might be concerned that others in your group may unintentionally share your story with people outside the treatment center.
All men and women who come to Tranquil Shores are asked to show compassion, understanding and respect to the sensitive topics discussed throughout treatment. The counselors and group members engaging in these treatment programs create a cathartic and positive support system that helps individuals locate the strength needed to overcome their addictions.
If you have any concerns or would like more information about the treatment process, allow one of our caring counselors to put your mind at ease.
Substance Abuse Among Women
There is an increasing epidemic of substance abuse and dependency among women. Research has found that women have the same likelihood as men in developing an addiction, however, they may be more prone to relapse. Women faced with significant intersectionalities such as race and ethnicity are more likely to be victimized by traumatic experiences or face other issues that influence substance usage. Unfortunately, co-occurring disorders such as depression and anxiety, social stigmatization, toxic relationships and socioeconomic barriers may also delay or prevent a woman from receiving necessary treatment.
Women challenged with a substance abuse disorder need specialized treatment that addresses the social, environmental and biological factors that play key roles in their addiction. Because many of the addiction recovery treatment programs were designed and developed based on relevant data collected from male substance abusers, it's important that women are treated with gender-specific interventions that address and cater to their unique needs. Motherhood, victimization, discrimination, relationships, societal conventions and other topics that are relevant to the challenges women face should be identified, acknowledged and thoroughly discussed.
Tranquil Shores approaches addiction with regard to the gender-specific therapy programs that may increase the success of treatment. We are equipped to help women address the underlying causes of their addiction, provide individual and group support and assist them in preventing the likelihood of gender-exclusive relapse risks from disrupting recovery. Our programs can help women who also suffer from additional mental health issues, unhealthy relationships, and emotional and physical victimization. No matter how you came to be addicted, our counselors can help you regain in your life.
Substance Abuse Among Men
Research shows that males are more likely than females to abuse illegal drugs, prescription drugs and alcohol at higher rates. Men may choose to abuse a substance for a variety of reasons including physical, emotional or sexual abuse, mental health disorders, chronic pain or stress and past traumas. Unfortunately, cultural and societal views on substance use, alcohol particularly, can make frequent usage seem natural or expected of men. Though men may choose to use and abuse a substance, they may not recognize their behavior as a clinical problem.
Co-occurring disorders like depression may also prevent a man from seeking treatment. For instance, men suffering from symptoms of depression and substance abuse may avoid mental health treatment because they are unaware of their options or because they are fearful of the stigma that may feel may be placed on them if they behave in ways that go against the traditional expectations of men.
Gender-specific treatment that focuses on the unique challenges men with mental health and substance abuse issues face is necessary to help men realize that these diseases are not threats to their masculinity. Regardless of their role, men may believe that role is diminished by admitting to a mental health issue. Providing therapy options that acknowledge the societal and cultural assumptions about masculinity, as well as the biological and environmental factors that contribute to addiction, may increase treatment effectiveness.
Tranquil Shores approaches substance abuse recovery with attention to the gender disparities between men and women. We recognize that men may not have the opportunity to address their issues on an emotional level and provide them with a nurturing and nonjudgmental environment for them to heal. Our individual and group therapy programs will enable them to identify their underlying emotional issues, develop healthy coping mechanisms and return to their lives with their substance abuse and mental illness disorders under successful management.
Your Recovery Starts Today
Making Your Recovery Affordable
Addiction Treatment Preparation for Females
Many women who need help in overcoming their addictions do not seek treatment. Some experience fears of judgment or that they'll be removed from their families. Others are unrealistic about their substance abuse, believing that the addiction is not impacting their lives or that a mental health issue is the true disruptive force that needs treatment. Society may also attach a stigma to women who are substance abusers, especially those who are also primary caregivers for children. These, along with many other thoughts, emotions or fears can delay treatment.
As a woman entering into substance abuse treatment, it's critical that you realize taking these initial steps toward recovery is a monumental achievement. We ask you to try to leave behind any feelings of guilt, shame and self-blame. Though these powerful and negative emotions are natural, we want you to find comfort knowing that Tranquil Shores is a safe and judgment-free environment focused on helping you cope with the past so that you can enjoy a future of sobriety and happiness.
Addiction Treatment Preparation for Males
Men may be less likely to seek out help for mental health and substance abuse disorders. Unfortunately, many men may believe that showing vulnerability or seeking out treatment for an emotional health issue may be viewed by society as a sign of weakness. This aversion to enlisting professional help to overcome an addiction or mental health issue can cause greater physical and psychological problems that further compounds their problems. Men that define themselves by social norms and masculine roles may not seek help even in severe cases.
As a man entering into substance abuse treatment, it's important that you acknowledge that seeking out help and committing to your recovery is courageous and necessary. Though you may enter into treatment feeling emotions like shame, failure or embarrassment, it's important that you remember that seeking help is a sign of strength, not weakness. All men, regardless of status or occupation, can develop an addiction and face the challenges that mental health illnesses present. Tranquil Shores is a nonjudgmental space for you to reclaim your life.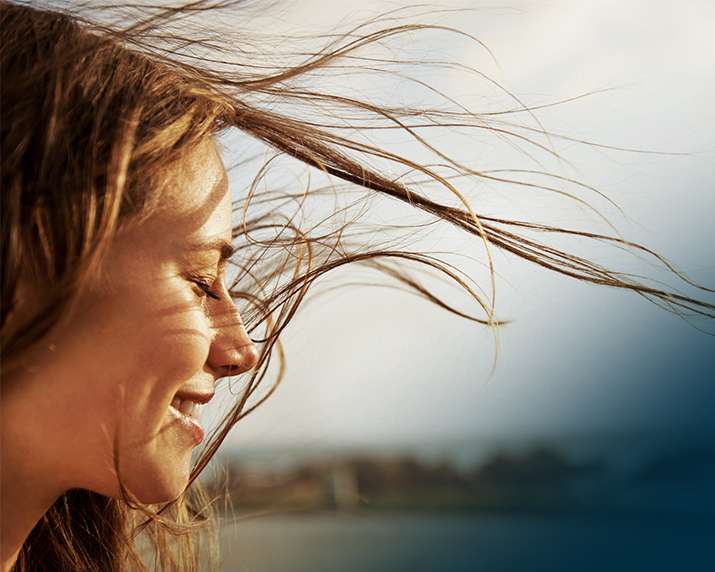 Take A Tour Of Our Facility
We work to make our program your home away from home.
Ready To Reclaim Your Life?
committed to your recovery