At Tranquil Shores, we provide athlete substance abuse treatment that shows there is a healthier way to live than addicted to painkillers.
Making Your Recovery Affordable
Holistic Drug & Alcohol Rehab Center For Athletes
Tranquil Shores invites athletes suffering from any form of addiction to begin the journey to a healthy, sober life. Our holistic treatment services and our team of dedicated professionals help athletes from around the world reclaim their lives from the grip of addiction. We offer a unique beach location that makes everyone feel safe and relaxed.
The addiction recovery treatment programs at our Tampa rehab center address substance abuse and the medical and psychological issues that can accompany the downward spiral of addiction. Our recovery services include specific treatment programs for alcohol and drug addiction, dual diagnosis, and executive services. Through our 3-to-1 client to counselor ratio, we make sure that everyone gets the help they need. Upon completion of the program, Tranquil Shores offers free group therapy to our alumni. Contact Tranquil Shores for more information about our commitment to lasting recovery and post-care treatment. By working together, you can Reclaim Your Life!
Substance Abuse Treatments for Athletes
Athletes face an unusual amount of pressure during and after their careers. They are subject to chronic pain from injuries, the stress of performance goals and even pressure from the public. Fans often see athletes as living a dream life, playing a game or competing in a sport for a large sum of money instead of working a regular job. But from the athlete's point of view, there are many responsibilities that come with that role, and it is not always just fun and games.
The long-term ramifications of a life spent in physical competition, especially at the top of the field, include both physical and emotional pain. Many times an athlete's coping mechanism can turn deadly in the form of addiction. Tranquil Shores understands how a top-performing athlete can wake up one day and realize they need help with a substance abuse problem. For many athletes, this transition can happen quickly.
Chronic Pain and Addiction
Drug and alcohol treatment for athletes addresses the cycle of addiction brought on by chronic pain. By nature of their profession, athletes are more prone to injury than most of us. They use their bodies in pursuit of extreme physical accomplishments. When injury strikes, they are often not able to give their bodies enough rest to heal. Repeated injuries are more likely to occur, and pain becomes chronic.
Many modern painkillers are also addictive. An athlete seeking the pain relief required to stay in the game may be treading in dangerous territory with large, frequent or prolonged doses for these substances. Addiction can develop quickly, and by the time you realize there is a problem, you need professional help.
Some athletes might also think they have to choose between chronic pain and substance abuse. We are experienced in working with athletes who need an alternative to addictive painkillers to resume a happy lifestyle.
Confidential Addiction Recovery for Athletes
Many athletes live in the public eye, whether they are nationally recognized or just standouts in their community for their achievements on the field. Our society holds athletes up as role models for kids, which makes it even harder for those addicted to substances to get the help they need. For many, admitting a substance abuse problem would tarnish their public image and possibly ruin their careers.
Tranquil Shores offers a completely confidential private rehab facility for athletes and others who need to maintain their anonymity. Unfortunately, there is still a negative stigma attached to drug addiction, although it is a mental illness that does not discriminate. At Tranquil Shores' secluded Madeira Beach location, even professional athletes can seek the addiction recovery treatment they need without creating a discoverable paper trail of insurance claims and records.
Our society holds athletes in high regard and considers them stronger than most. Addiction, however, does not discriminate and can happen to even the toughest athlete. We provide opportunities for athletes to prove their strength by overcoming their addictions and learning safer means of pain management.
3-to-1 Client to Counselor Ratio
Recovering from addiction is hard work that can involve self-examination and behavior modification. It's important that you receive personal guidance for this unique journey and not simply be pushed through a set program by well-meaning practitioners. At Tranquil Shores, we've established a 3-to-1 client to counselor ratio so you get the personal attention you deserve.
With only three clients to every counselor, we can take the time to really get to know you and address your changing needs as you grow through recovery. Addiction recovery is a personal experience, and at Tranquil Shores we make recovery personal, too.
Our Mission & Values
Tranquil Shores is dedicated to the long-term success of individuals struggling to break free of addiction and live a happy, meaningful life. We understand that each person faces a unique journey back to health, and we are here to provide guidance and support to them and their loved ones.
Our team of certified specialists is unique in their preparation and experience in dealing with all types and aspects of addiction. The whole staff is dedicated to providing personalized attention, catering to the needs of our clients and using their training and expertise to facilitate comfort and healing through challenging times.
Program Overview
At Tranquil Shores, we don't treat addiction — we treat people. Our integrated services are fused into a package that addresses your physical, mental, emotional, behavioral, social and spiritual needs. It is in catering to every aspect of your life that we can help guide you to the healthy new addiction-free lifestyle you seek. Our programs include:
Exposure to therapies like Crystal Bowl Sound Healing, Gong Meditation, Tai Chi, KaiChiDo, Acupuncture, and others will enhance your feeling of well-being and improve your overall healing.
Located in Madeira Beach, Florida
Tranquil Shores drug and alcohol abuse treatment center is located in Madeira Beach, just outside St. Petersburg in the greater Tampa area. This section of the western shore of Florida looks out into Boca Ciega Bay and the Gulf of Mexico. Nestled just inside a small barrier island, we enjoy beautiful views and calm waters.
Madeira Beach is a small beach community full of waterfront activities, long and sandy beaches and lots of sunshine. It's a great place to watch the sunset from the sand dunes and let go of your cares so you can focus on making the changes to start living a healthy and happy life.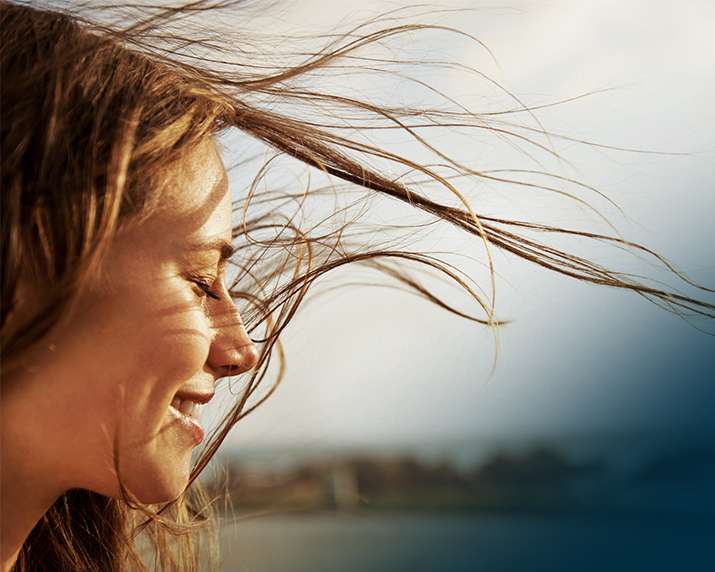 Take A Tour Of Our Facility
We work to make our program your home away from home.
your recovery is our main priority
Life is so much better after recovery. I'm in better spirits. I can conquer almost anything on my own. And I couldn't be happier.
Recovery is about the beginning of a new life and not about dwelling on what you might have done in the past. The counseling, along with the spiritual basis for the counseling is second to none!
The people cared about me and the people took me under their wing. They not only saved my life, but they saved my brothers and in a way my sons.
- Former Family Member of Patient
We found at Tranquil Shores people who were totally dedicated to treating and healing the whole person, physically, emotionally and spiritually. They replaced despair and brokenness with confidence and joy, shame with acceptance and grace.
I had this act going like I was this great student and daughter and I was absolutely dying inside. Luckily I was blessed with amazing parents that talked to Chad Johnson and they figured out a way to get me to Tranquil Shores.
Ready To Reclaim Your Life?
"*" indicates required fields