Our Treatments & Therapies
Helping You Reclaim Your Life
Florida Addiction Treatments
Is Your Life Spiraling Out of Control? We Offer Proven Treatments for Recovery from Addiction.
It is hard to regain control of your life once your substance abuse has taken over your ability to make sound decisions for yourself. Addiction consumes your thoughts and becomes the priority above family, friends, jobs and other big life commitments.
As much as you may want to stop using, you become your own worst enemy knowing your decision to use is hurting you. This is the point when you should admit to yourself that you need help and reach out. Tranquil Shores helps people with substance abuse every day, treating the underlying cause of the addiction and giving them the tools to live life sober without the shackles of drugs and alcohol.
We believe in the 12 steps and support the 12 steps, but our primary focus is as a therapy-driven program. Tranquil Shores offers a comprehensive clinical curriculum over the client's 90-day addiction treatment. Our top priority is to treat the underlying problem(s) of your addiction and heal you from the internal pain causing the substance abuse.
Our clinical therapy, caring staff and luxurious accommodations make us a leading treatment program in the United States. Upon completion of the program, Tranquil Shores offers free group therapy to our alumni.
Contact Tranquil Shores for more information about our commitment to lasting recovery and post-care treatment. We can be reached via our online contact form or by dialing (727) 591-4119.
Learn More About Our Therapies & Treatments
Our Main Priority is Your Recovery & Your Comfort
Different Types of Treatments for Addiction
The Importance of Therapy in Treatment
Therapy is a tremendously important part of your recovery process, for one simple reason: It's easy enough to clear the poisons from your body (detoxification). However, it's not enough. You need to clean up the poisonous thinking patterns that led to your addiction in the first place. Neglect that, and you run a big risk of a relapse.
The purpose of therapy is to help you rediscover your better self, to build a stronger you. Therapy helps you develop life skills and happiness tools that teach you to cope with life in effective, positive ways. You'll enjoy a nurturing cycle of success in dealing with life; a resulting increase in your confidence and self-esteem; further success in sober living; even greater self-esteem; and so on.
There are different therapy strategies. Our staff at Tranquil Shores will work with you to develop a personal plan that meets your individual needs. You will have one-on-one sessions. Other sessions will involve your family or other loved ones. You will find group therapy enormously beneficial as you realize that you're not alone in fighting addiction, that others have fought this fight—and won it!—and that not only can others in the group help you, but you can help them.
Therapy is your way of getting right with the world again, so you can enjoy the happy life you deserve. Tranquil Shores' Florida rehabilitation center offers you a relaxing atmosphere to start your recovery. The therapy you undergo with our trained staff will help you learn how to make your rehabilitation last and allow you to reclaim your life for good.
When considering treatment for substance abuse keep in mind the importance of individuals, group and family therapy. At Tranquil Shores we offer a comprehensive treatment program including all three, which is important for the individual as well as the family.
Staying Connected After Treatment
It is important to stay connected with your support system after you complete treatment. Tranquil Shores offers a robust alumni component with regular meetings, workshops and a memorable annual reunion. You can read more on our website or call our center at (727) 591-4119 for more information.
How Long Should I Stay in Treatment?
The term "28 Days" is often used in reference to drug and alcohol treatment and common knowledge identifies the term with the typical length of time spent in a treatment center or "rehab." This standard length of stay originated with insurance companies based on what they were willing to pay; but is it effective?
Typically, it is not. The program at Tranquil Shores is based on extensive research that shows the effectiveness of a treatment program increases with the amount of time spent in treatment. Many people initially resist the idea of a 90-day stay, however the vast majority will make the decision to stay the full three months after they have been at Tranquil Shores for a month or so.
"I was not at all happy about going to treatment for 90 days," says former client, Pam."But after a few weeks, it became clear that there is no short-term fix for my addiction and the longer I stayed away from a drink or a drug, my success in sobriety increased."
Many Tranquil Shores clients go on to our transitional housing program, Tranquil Transitions, after successfully completing the inpatient program. "Transitional gave me the chance to test the waters outside of the treatment bubble. It gave me the freedom I needed with the support and accountability to help me succeed," says another former client.
According to Dr. Mark Willenbring, former Director of Treatment and Recovery Research at the National Institute for Alcohol Abuse and Alcoholism, "You don't treat a chronic illness for four weeks and then send the patient to a support group. People with a chronic form of addiction need multimodal treatment that is individualized and offered continuously or intermittently for as long as they need it."
Tranquil Shores is committed to assisting our clients in attaining long-term sobriety. As Johnson puts it, "we want to make this the best treatment experience for our clients, affording them every opportunity to lead a happy, sober and full life."
Addiction Services Catered To Your Needs
Hear what past clients have to say about Tranquil Shores!
What Does Recovery Mean?
What is the meaning of recovery? One definition of recovery is a return to a normal state of health, mind, or strength. Another is the action or process of regaining possession or control of something stolen or lost.
Both definitions just barely touch on what it means to those who have chosen its path in regard to alcohol and drug abuse.
"Recovery means reclaiming my life," says Tom C., a former client at Tranquil Shores,"It's a safe haven where I can be at peace with the world, a joyous, meaningful way to live!"
Tom is echoing the consensus of so many who have walked through the doors of Tranquil Shores. "When I arrived in treatment I was broken, says Tom, the pain was palpable, I was at my bottom." Tom C. spent 90 days at Tranquil Shores learning skills to get and stay sober. "Within a few weeks, I began to feel so much better; my strength returned and so did my motivation to live."
Our clinical staff at Tranquil Shores provides a program of recovery unlike most treatment centers. Our extensive success rate is mostly due to treating the individual and the family; to get to the root of the cause of the addiction while providing the necessary tools to achieve sobriety.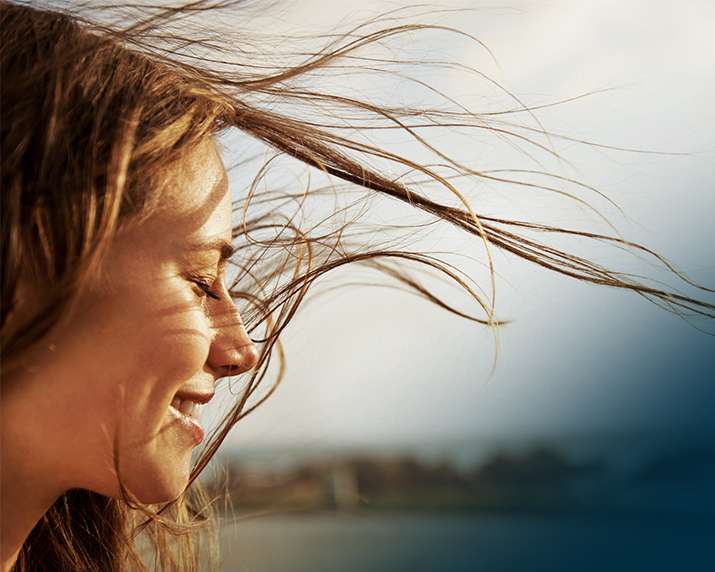 Integrative Recovery Model
Learn about our clinically proven method for addiction recovery, known as the Integrative Recovery Model, or IRM:
Short-Stay Treatment – the short-stay program at Tranquil Shores offers a comprehensive approach to addiction recovery in a caring, controlled environment.
E-Therapy – E-therapy is an important option for individuals who have completed addiction therapy at Tranquil Shores and have returned home.
Dual Diagnosis – learn about effective treatment options for co-occurring disorders, and how we treat both at Tranquil Shores.
You need only make one choice, to come to treatment, and we will help you with the rest of the journey. Get started now by calling us at (727) 591-4119.
How Do I Know I am Getting the Right Treatment?
According to The New York Times, people tend to do more research when purchasing a car than when choosing a rehab facility. A Columbia University report found that most alcohol and addiction treatment centers are not credentialed with knowledge or skills to provide a full range of evidence-based services, from medication to psychosocial therapy.
Tranquil Shores offers a comprehensive, whole-person approach. Our clients receive cutting-edge treatment utilizing techniques such as psychodrama, Accelerated Resolution Therapy (ART), as well as a genetic test that assists the physician's prescribing decisions.
We are unique in our approach to creating a tailor-made treatment plan for each client based on their beliefs, as well as social and vocational backgrounds. With a client-to-counselor ratio of 3:1, our program consists of 6 hours of group therapy a day as well as two or more individual therapy sessions a week. Our credentialed and highly trained staff members work together to give our clients a broad-range, thorough, and effective treatment program.
Take Back Control of Your Life. Start with Tranquil Shores.
Get treatment now at the best treatment program in Florida. When you are struggling with addiction it can feel like you have no control over your actions and impulses to use. You feel like you are on a downward spiral and you are helpless to fix it. Feeling like you are your own worst enemy can feel hopeless and overwhelming. Trying over and over again to kick your habit and failing does not mean you can't recover.
At Tranquil Shores, we have the most caring, credentialed staff to help treat your addiction and the underlying cause(s). We can help you get your life back and give you the tools and support to maintain your sobriety.
Stop putting off feeling better and start enjoying life again. Call Tranquil Shores at (727) 591-4119 or contact us online for more information. You have the power to reclaim your life – and we'll help you do it!
Ready To Reclaim Your Life?
"*" indicates required fields
your recovery is our main priority
Life is so much better after recovery. I'm in better spirits. I can conquer almost anything on my own. And I couldn't be happier.
Recovery is about the beginning of a new life and not about dwelling on what you might have done in the past. The counseling, along with the spiritual basis for the counseling is second to none!
The people cared about me and the people took me under their wing. They not only saved my life, but they saved my brothers and in a way my sons.
- Former Family Member of Patient
We found at Tranquil Shores people who were totally dedicated to treating and healing the whole person, physically, emotionally and spiritually. They replaced despair and brokenness with confidence and joy, shame with acceptance and grace.
I had this act going like I was this great student and daughter and I was absolutely dying inside. Luckily I was blessed with amazing parents that talked to Chad Johnson and they figured out a way to get me to Tranquil Shores.