Nobody should have to face a drug or alcohol addiction alone. Those seeking help to overcome the challenges of substance abuse can find therapeutic and holistic treatment programs at Tranquil Shores in Tampa Bay.
your recovery is our main priority
Life is so much better after recovery. I'm in better spirits. I can conquer almost anything on my own. And I couldn't be happier.
Recovery is about the beginning of a new life and not about dwelling on what you might have done in the past. The counseling, along with the spiritual basis for the counseling is second to none!
The people cared about me and the people took me under their wing. They not only saved my life, but they saved my brothers and in a way my sons.
- Former Family Member of Patient
We found at Tranquil Shores people who were totally dedicated to treating and healing the whole person, physically, emotionally and spiritually. They replaced despair and brokenness with confidence and joy, shame with acceptance and grace.
I had this act going like I was this great student and daughter and I was absolutely dying inside. Luckily I was blessed with amazing parents that talked to Chad Johnson and they figured out a way to get me to Tranquil Shores.
Experiential Therapy For Addiction
For those who struggle with drug and alcohol abuse or addiction, choosing to move forward toward recovery is a brave decision. The path to sobriety begins with a single step — however, these first steps toward overcoming addiction can seem like an enormous challenge, especially when co-occurring disorders such as depression and anxiety compound the addiction. Tranquil Shores understands these obstacles and provides experiential therapy treatment options at our private facility along Florida's Gulf Coast.
An experiential therapy program is a treatment option that helps an addict overcome their disease through the use of expressive tools and engagement in activities in which they re-enact or re-experience emotional situations from previous and current relationships. As the individual engages in these activities, they begin to identify and understand both positive and negative feelings associated with success, disappointment, self-esteem, responsibility and other emotions they may face throughout their daily lives. Experiential therapy is a unique treatment option that can take on many forms.
Tranquil Shores' soothing facilities on Madeira Beach in Tampa Bay, Fla., provide those struggling with an alcohol or drug dependency with the support and treatment programs that will help them on their road to recovery. Using experiential therapy programs, combined with other treatment options, we tailor each approach to target the unique needs of each person's addiction and assist them in successfully moving forward with their recovery. Our three-to-one client-to-counselor ratio allows us to fully commit our time, energy and expertise to creating customized treatment programs.
Our private drug and alcohol rehab center offers individuals a nurturing, non-judgmental environment to develop the strength to break free from their addictions and reclaim their lives.
If you or a loved one is struggling with an alcohol or drug dependency, recovery assistance from Tranquil Shores is only a phone call away.
Why Experiential Therapy Helps Treat Addiction
Experiential therapy is useful for treating a variety of issues. Therapists use the unique approach for substance addiction, behavior disorders, emotional traumas, anger and grief management and other compulsive or addictive behaviors. The idea driving this treatment method is that an individual's perception determines their behavior. As they reflect or re-experience negative emotions, repressed thoughts and painful scenarios from their past or present, they can release them and begin to experience positive emotions like feelings of love, acceptance, forgiveness and serenity.
Engaging in experiential therapy helps those facing addiction identify underlying internal conflicts. Each activity gives them the opportunity to react to these conflicts with a different perspective and process them healthily and effectively. They learn to be proactive when difficult situations challenge them, and develop an awareness of how their choices impact their lives and the lives of those around them. Experiential therapy seeks to enhance self-awareness so individuals can learn to meet their needs through positive and healthy decision-making.
What is experiential therapy? Because the approach can encompass several activities, there isn't a single specific treatment method. Instead, people can engage in one of many therapeutic exercises that feels the most comfortable or appealing to them. Musicians and artists, for example, who are struggling with addiction and co-occurring disorders may feel less stress practicing an expressive therapy, while veteran and active servicemen and women afflicted with substance dependency and PTSD may find more success in eye movement desensitization and reprocessing therapy.
Pros and Cons of Experiential Therapy
Every addiction is unique, and each person struggling with this disease deserves a treatment program that caters to their individual needs. Though experiential therapy is a versatile treatment option that offers a variety of engaging activities aimed at releasing negative emotions and adopting positive decision-making skills that contribute to a healthier lifestyle, not every form of experiential therapy will be effective for a specific individual. The best treatment options will be those that address the addiction as effectively as possible.
As you continue your recovery, you must always be aware that you'll naturally be more receptive and engaged in certain therapeutic activities, as opposed to others. While some athletes struggling with addiction may be more comfortable becoming involved in adventure therapy, those who have a connection with animals may benefit more from equine-assisted therapy. At Tranquil Shores, we'll discover which unique combination of treatment programs are most effective in treating your addiction.
Addiction alone is a powerful disease, but when other co-occurring disorders compound it, it can seem like an overwhelming force. Though addiction is not a choice, the decision to achieve sobriety is. Our facility on Madeira Beach in Tampa Bay, Fla., is fully equipped to provide caring and effective support to those struggling with substance abuse and other mental afflictions. We offer programs for those battling anxiety, bipolar disorder, depression, PTSD, self-harm and trauma. Personalized treatment for a dual diagnosis at Tranquil Shores is one call away.
Experiential Therapy at Tranquil Shores
Along the calm waters and warm sand of Madeira Beach sits Tampa Bay, Fla.'s private drug and alcohol treatment center. Tranquil Shores offers personalized, evidence-based treatment for those battling addictions and co-occurring disorders. Our 24-bed facility offers adults customized treatment plans that will enable them to break free of their addictions and begin their path to lasting sobriety. Using an integrative recovery model, our compassionate staff helps them put their inner conflicts to rest and harmonize the diverse aspects of their lives.
With a range of holistic recovery treatment options, including experiential therapy, our three-to-one counselor-to-client ratio ensures we provide comprehensive and consistent treatment to those struggling with addiction, anxiety, depression, PTSD, bipolar disorder and other mental afflictions. Whether you're seeking independent treatment, or if you and your loved ones are committed to rebalancing your lives through experiential family therapy together, Tranquil Shores is ready to help.
The decision to overcome your addiction is a brave and powerful step toward achieving lasting sobriety. If the time is right for you to take back control of your life, know you aren't alone. Apply for admission to Tranquil Shores today and take the first step toward reclaiming a healthy and sober future.
5 Types of Experiential Therapy
There are five broad categories of experiential therapy: expressive therapy, animal-assisted therapy, adventure therapy, gestalt therapy and eye movement desensitization and reprocessing therapy. All these therapeutic approaches are active, rather than passive, and engage the individual in scenarios in which they are free to express or discuss any negative feelings or painful memories they may otherwise be hesitant to communicate.
Expressive Therapy
This form of experiential therapy allows people to express themselves creatively within a safe and supportive environment. These action therapies enable individuals to convey their feelings and emotions comfortably and free from judgment. Because these therapies are so diverse, each unique activity can help facilitate the healing process in varied ways — from individualization skills to fostering new interactions and relationships.
Expressive therapy can take many forms, including the following examples.
Psychodrama: This role-playing exercise casts the individual as a protagonist who must solve an unresolved conflict. This dramatization allows people to look at realistic situations from different points of view, behave in new ways, explore their internal conflicts and work through the painful emotions they may experience.
Sand play: As the individual plays with objects in a sand tray, their motives during play begin to reflect deeper meanings. The process typically evolves into a scenario that parallels an emotion, feeling or struggle the individual is facing or attempting to repress.
Art or music: Through either medium, people can freely express themselves so they learn to work through their painful emotions or memories. This method can also increase their confidence and help them develop more effective interpersonal skills.
Play or dance: For those who may have unresolved traumas or painful emotions they cannot express outright, play or dance therapy lends them a vehicle in which to reveal these internal or external conflicts. They then learn to work through these feelings to begin the healing process.
Animal-Assisted Therapy
Animal-assisted interventions are therapeutic techniques in which individuals interact with animals in meaningful ways, and have been shown to aid those who are struggling with anxiety. This form of therapy has been documented as early as 600 BCE by the ancient Greeks, particularly with the use of horses. Equine-assisted psychotherapy, referred to as EAP, does not involve riding the animals. Instead, the individual engages in tasks such as leading, grooming and feeding the horse, which reveals patterns in their daily lives.
EAP can help treat those battling substance abuse disorders and other co-occurring disorders. Through this experience, the individual learns to communicate with the horse, which fosters emotional growth. As they continue their positive interactions with the animal, they work to develop self-esteem and confidence, which may help strengthen their recovery efforts. EAP may be useful in conjunction with other treatment programs when an addict is resistant to other forms of therapy.
Adventure Therapy
Instead of engaging in therapeutic exercises indoors, adventure therapy gets individuals involved in outdoor activities. These activities, which may range from completing obstacle courses and rock climbing to biking and hiking, represent real-life challenges individuals may face. That could also include camping via wilderness therapy, in which the outdoors symbolizes things that are outside their control. As they participate, these individuals will have to overcome these challenges alone or within a team dynamic through the use of problem-solving and interpersonal skills, personal responsibility, self-awareness and initiative.
Gestalt Therapy
Another form of experiential therapy, gestalt therapy focuses on personal responsibility and may include engaging the individual in a role-playing experience known as the empty-chair technique. Through this exercise, the individual imagines a meaningful person or an intangible object such as a goal or symptom is present in the chair. They then attempt to work through their internal conflicts with whatever imagined presence is occupying the chair and gain an awareness of how their negative thoughts or behavioral patterns contribute to their struggles.
Studies have shown gestalt therapy has resulted in positive outcomes. The technique can help alleviate unresolved issues and negative emotions, leading to a better understanding of how the choices people make impact their health and relationships with others. Ultimately, gestalt therapy seeks to increase people's self-confidence so they can lead a healthier life and learn to handle their problems in a more effective way. This type of experiential therapy can help addicts who are also suffering from co-occurring disorders like anxiety and depression.
Eye Movement Desensitization and Reprocessing Therapy
Also called EMDR therapy, this technique can help those who are experiencing post-traumatic stress disorder. For those who may have difficulty engaging in standard one-on-one talk therapy, EMDR may be successful. Individuals in EMDR therapy will draw upon aspects of their traumatic experience while performing specified eye movements. EMDR works to remove the distress people experience when reliving those negative images, thoughts and emotions.
Tranquil Shores offers experiential therapy at our drug and alcohol rehab facility in Tampa Bay, Fla. We accept plans from more than a dozen insurance providers. If you do not see your insurance provider listed, contact us so we can get you the help you need as quickly as possible.
Your Recovery Starts Today
Making Your Recovery Affordable
Preparing for Your First Experiential Therapy Session
For those who may have attended one-on-one therapy sessions with a counselor, engaging in experiential therapy may be an unfamiliar concept. Instead of categorizing experiential therapy as a routine session similar to a traditional discussion with a therapist, try to view these various therapeutic exercises as hands-on activities. Though you may already be familiar with or interested in some of these activities, you should also understand these exercises are designed to promote healing through the reenactment of emotional, and often difficult, experiences.
Your decision to free yourself from the isolation of addiction and enter treatment may be an overwhelming or even frightening thought. With the help and support of the team at Tranquil Shores, you'll find the strength to confront these fears and internal conflicts. As you progress through the therapeutic process, you'll release these feelings and replace them with positive emotions.
Getting the Most out of Experiential Therapy
Experiential therapy is based on the premise that perception determines behavior. To get the most out of your experiential therapy activities, you must approach every exercise with an open mind. Your counselors will always invite you to express your thoughts, perspectives and feelings in a nonjudgmental environment. While engaging in these activities, trust that your counselor truly wants to understand your struggles, and that their suggestions are coming from a place of respect, care and the desire to see you live a sober and healthy life.
Throughout the treatment, your therapist will help you reexperience negative thoughts, memories and feelings that contribute to your current internal conflicts. To release these unhealthy and burdensome aspects of your life, you must allow yourself to get in touch with the good and bad needs, desires, motives and emotions that exist inside you. These activities may become part of your treatment program for the duration of your recovery, allowing you the opportunity to face these challenges whenever you're ready.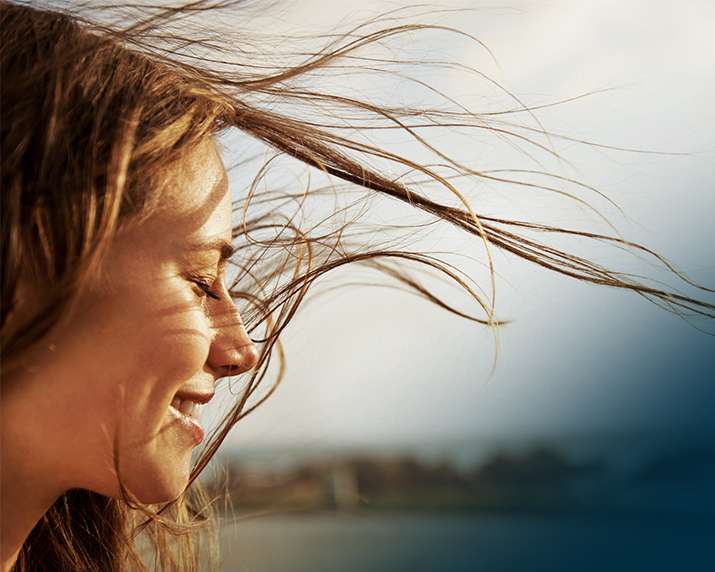 Take A Tour Of Our Facility
We work to make our program your home away from home.
Ready To Reclaim Your Life?
committed to your recovery