your recovery starts today
Tranquil Shores is a Joint Commission Accredited rehab located in the greater Tampa area. Our treatment specialists are available 24/7 to help you!
Florida Drug and Alcohol Treatment Centers
Florida Rehab Programs in Beautiful Madeira Beach
In order to free yourself from addiction and regain control of your life, you need to be immersed in a supportive environment that allows you to gather strength and focus on recovery. Tranquil Shores rehab center is located in the small community of Madeira Beach just outside of St. Petersburg in the greater Tampa area.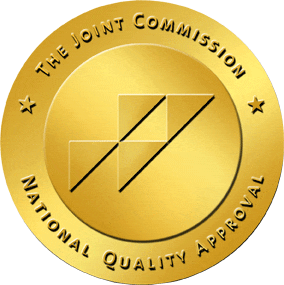 Full of long, sandy beaches and warm rays of sunshine, Madeira Beach offers beautiful views and calm waters that can surround you with serenity.. You don't have to face your addiction alone. Our 24-bed facility nestled just inside a small barrier island on the Gulf of Mexico provides a calm and peaceful place for those struggling with substance dependency to heal. As you progress through treatment surrounded by those who share the same struggle, you'll learn how to manage your addiction and resist the temptation of drugs and/or alcohol. Take a virtual tour of our holistic drug rehab treatment center and learn how to get over addiction at our private facility located in Tampa, FL.
Dedicated To Your Recovery
Our Facility Has a 3:1 Client to Counselor Ratio
Our Treatments & Therapies
Evidence-Based And People-Focused Healing
Substance dependence is a medical problem. According to the National Institute on Drug Abuse, drug use and alcohol use impacts the way neurotransmitters and neurons process signals, effectively changing the way the brain works. The CDC and medical authorities recognize dependence on drugs and alcohol as a medical problem that can be treated. For this reason, Tranquil Shores uses evidence-based treatments and therapies that have been researched and studied for their efficiency.
Substance dependence is also a people problem. The medical side is only part of the equation. Tranquil Shores treats the whole client, making sure to address any underlying issues that can impact recovery. With a 3-to-1 client to counselor ratio, we ensure every client gets customized, compassionate and professional treatment designed for your situation.
Begin Your Journey
To Recovery
We are dedicated to addressing all aspects of your substance abuse and mental health issues. 
The team of compassionate professionals at Tranquil Shores are dedicated to helping others overcome substance use disorders. Most of our lives have been touched by addiction or mental health concerns as well. This means we are personally invested in helping people get well. We never forget the importance of the work we do and that it makes a difference in the lives of real people. 
Our team at Tranquil Shores is proud to be accredited by the NAATP, American Board of Internal Medicine, and Joint Commission, ensuring the highest standards of care for our clients.
Tranquil Shores treats adults 18 years of age and older, whose lives have been disrupted by alcohol and drug addiction. Whether you are just beginning to experience the consequences of addiction or feeling distressed and hopeless from failed past attempts at recovery, the substance abuse counselors at Tranquil Shores develop unique drug and alcohol abuse treatment plans to meet the needs of each individual.
The path to recovery from a drug or alcohol addiction begins with the courageous decision to seek assistance. If you're ready to take this essential first step toward sobriety, we invite you to apply for admission to our Florida drug and alcohol treatment centers. Tranquil Shores understands this is not an easy decision. Rest assured that our compassionate staff is here to guide and support you throughout the admissions process. Speak confidentially with a counselor 24-hours a day by calling (727) 591-4119 .
Recovery At Tranquil Shores
There is no doubt that substance dependence is a big concern. About one in seven Americans over the age of 12, or about 40 million U.S. residents, are addicted to drugs or alcohol. Alcohol is among the most common substances that is abused. The National Institute on Alcohol Abuse and Alcoholism (NIAAA) reported that in 2017, about 6.7% of adults over 18 reported heavy alcohol use over the past thirty days, and 26.4% of the adult population polled had binge drank in the past month.
According to the NIAAA, nine million adult American men and 5.1 million adult women in 2017 had Alcohol Use Disorder (AUD). This represents about 5.7% of adults over age 18. Of these, about 6.5% of adults with AUD received treatment. In addition, about 1.8% of teens between the ages of 12 and 17 had AUD. There is obviously a need for real solutions. Only about 2% of government budgets go to substance abuse treatment and prevention, even though governments spend approximately $500 billion annually on this issue.
If you have questions about alcohol / drug rehab in Florida, speak with Tranquil Shores today.
Rehab In Florida: Reclaim Your Life With Tranquil Shores
Whether you live in Tampa, St. Petersburg or another community in Florida or beyond, Tranquil Shores has a number of therapies to help you start healing. When you work with the counselors at Tranquil Shores, you can expect us to listen to your needs and deliver a range of solutions that can help.
Tranquil Shores uses a comprehensive clinical curriculum and an evidence-based, therapy driven program in 30 to 90-day treatment. Tranquil Shores focuses on the underlying problems that may lead to dependence and on creating the coping techniques to help clients succeed in sobriety once they leave the program.
At Tranquil Shores, we realize each of our clients requires personalized attention to successfully identify and overcome the things that trigger their substance abuse. We've established a 3-to-1 client to counselor ratio, so you can rest assured you'll receive the individual focus you deserve.
With only three clients assigned to each counselor, we can take the time to really get to know you and address your evolving needs as you grow through the recovery process. Addiction recovery is a personal experience — at Tranquil Shores, we make recovery personal, too.
Getting Help for a Loved One
When a loved one struggles with an addiction to drugs or alcohol, it's not just the individual who suffers. Addiction can deeply impact every aspect of a person's life, and their families are often severely damaged when this disease is left untreated. Tranquil Shores provides therapy programs and resources for those who have a family member battling drug or alcohol dependency. We believe recovery is important to the whole family and are committed to helping the parents, siblings, children and spouses facing these addictions.
Tranquil Shores offers family therapy for drug and alcohol addiction that assesses family dynamics and identifies how these relationships impact the individual suffering from addiction. This comprehensive approach also seeks to address and resolve relationship issues within the family so they can learn to positively support the family member who is struggling with substance dependency.
Joint Commission Accredited Rehab Center
Tranquil Shores is a Joint Commission (JCAHO) Accredited substance abuse recovery center in St. Petersburg, Florida that specializes in addiction recovery treatment programs for adults 18 years of age and older. Led by our team of caring professionals, our holistic treatment services have helped men and women from around the world free themselves from dependency and achieve sobriety. Our programs address substance abuse alongside the medical and psychological issues that can accompany the downward spiral of addiction. We accept most major medical insurances and have a dedicated staff available to discuss your questions and connect with you a program that best fits your needs.
Types Of Therapies We Use in Florida
At Tranquil Shores, we don't treat addiction — we treat people. Our integrated recovery services are fused into a package that addresses your physical, mental, emotional, behavioral, social and spiritual needs. By catering to each individual yet critical aspect of your life, we can help guide you to a healthy and happy addiction-free lifestyle. Our knowledgeable staff develops a personalized recovery plan based on your needs. Some of the many therapies we use in our recovery programs include:
Continuum of Care and Alumni Services
Like many other diseases, addiction does not have a cure. Tranquil Shores understands that managing your addiction and sustaining your sobriety requires patience, determination and support even after you leave our day and night addiction rehab. Though our programs are designed to help you reconcile inner conflicts and stop the behaviors, lifestyle choices and thoughts that trigger the desire to abuse substances, we also seek to provide our clients with the tools they need to succeed in life once their rehab has been completed.
Tranquil Shores also has an Alumni Program available for all of our previous clients to attend. We host monthly meetings, workshops and other events to help you stay focused on sobriety. Becoming engaged with others also progressing through this journey may allow you to share your experiences, renew your strength and reaffirm your commitment to recovery. Our Tampa facility has many ways for alumni to stay connected with Tranquil Shores, including: Monthly meetings and quarterly events, newsletters that share stories and insight, recovery anniversary celebrations, bi-monthly support groups and workshops, and sponsored community events.
To learn more about the alumni programs we offer, contact our team at Tranquil Shores today!
Insurance Coverage at Tranquil Shores
At Tranquil Shores, we believe every woman and man struggling with a substance abuse disorder should have access to comprehensive addiction treatment. If you've made the decision to regain control of your life, we encourage you to begin your journey with our support. As you start to apply for admission into our treatment programs, you can rest assured we make every effort to help you secure the best treatment plan for your needs by working with a variety of insurances.
Those seeking help for their drug or alcohol addiction can easily verify their insurance on our website. We work with a variety of insurance providers, and we believe that individuals who want to free themselves from dependency should not have to fear rejection from treatment programs due to differences in insurance plans. We're committed to working with every individual so that they can get the help that they need.
Committed to Your Recovery
In all we do, we will put forth our personal and professional best, providing the highest quality of care of which we are capable.
In all we do, we give thanks for the gift of life and all of its opportunities; we will find the true meaning of all of our blessings.
In all of our affairs, we will add meaning and purpose to the lives of our clients, their families, the community, and each other.
We will encourage and value the contributions of each person, and make each feel supported, reassured, and empowered.
In serving our clients, their families, the community, and each other, we will honor the individuality of each person.
In all our interactions we will build trust while being truthful, empathetic, and consistent.
Ready To Reclaim Your Life?