At Tranquil Shores' alcohol addiction treatment center in Tampa, Florida, we recognize your unique addiction story and understand the importance of a personalized treatment plan for long-term success in recovery.
Making Your Recovery Affordable
Florida Medical Detox Program
Private Alcohol Rehab Treatment Center
One of the biggest risk factors for alcohol addiction is genetics. You may think your alcoholism makes you just like someone else in your family or unable to recover, but this is simply not true. While some aspects of your story may be similar, your addiction and recovery are unique and personal to you. Even if you share genetics with someone with a substance use disorder, your life experiences and specific health profile make your struggle different.
Our 3-to-1 client to counselor ratio makes it easy for you to obtain a personal experience and trust that you are in the right hands. We treat adults 18 years of age and older at our beachside location, where you can enjoy sober living in a safe and relaxing environment.
We also work with a wide range of insurance providers to help individuals get the support they need. If you're searching for a short or long-term alcohol rehabilitation center in Florida that will treat you as the unique individual you are, you've found the one in Tranquil Shores. We specialize in providing innovative & personalized alcohol abuse therapy.
Contact us today if you have questions about our alcohol rehabilitation program or apply for admissions if you're ready to take the next step towards recovery today.
Page Overview
Alcohol addiction is a complex topic, but once you understand it, you can help yourself or your loved ones reclaim their lives. On this page, we will explain and expand on the following items (click to jump to each section):
Alcohol Reliance Is a Common Problem
According to the NIAAA (the National Institute on Alcohol Abuse and Alcoholism), alcohol is the third leading cause of preventable fatalities in this country, accounting for about 95,000 deaths per year. Alcohol abuse cost the United States $249 billion in 2010 alone (the most recent year this statistic was gathered), and three-quarters of that amount was linked to binge drinking.
The Centers for Disease Control and Prevention (CDC) reports that 25.1% of adults admit to having at least one heavy-drinking day in the past 12 months. A heavy-drinking day is defined as 4 or more drinks for women and 5 drinks or more for men. Heavy drinking is linked to serious health consequences and dangers. The CDC reported alcohol was involved in 23,172 liver disease deaths and 37,329 fatalities in 2018 alone. This number does not include homicides and accidents.
Binge Drinking Facts
Binge drinking is a pattern of excessive drinking that comes with serious risks. You do not need to be dependent on alcohol to binge drink, but binge drinking can lead to alcohol addiction.
The CDC reports that about 1 in 6 American adults binge drinks an average of once a week, meaning U.S. binge drinkers consume about 17 billion drinks per week. The amount of drinks per binge is about 7, and binge drinking is most often seen in adults between 18 and 34 years of age. Nevertheless, adults ages 35 and up are more likely to drink more per binge drinking experience, and men are twice as likely to binge drink than women. Binge drinking leads to roughly 2,200 alcohol poisoning deaths each year.
Most people who binge drink do so frequently. In fact, about 90% of Americans in the United States who binge drink report having done so in the past month. This pattern of behavior is linked with serious risks, including:
Violence
Unintentional injuries
Accidents
Cardiovascular disease
Hypertension
STIs
Unintended pregnancies
Poor pregnancy outcomes
Some cancers
Alcohol dependence
Cognitive problems
And other challenges
If your drinking is putting you at risk, our team can help you get sober.
The Four Steps of the Alcohol Rehab Process
According to the 2019 National Survey on Drug Use and Health, roughly 14.1 million adults over age 18 struggle with alcohol addiction, and each addiction can tell a different story. During rehabilitation at Tranquil Shores, your treatment is personalized to meet your specific needs and help you reclaim your life.
Recovering from alcohol addiction takes time and patience. Our evidence-based alcohol treatment plans follow these 4 steps:
1. Assessment
An assessment helps us fully understand the extent of your addiction and customize your treatment. During this crucial process, our clinical staff evaluates your history of alcohol abuse, checks for alcohol concentrations in your blood, and screens for any physical or underlying mental issues that may impact withdrawal and treatment.
Once we've performed an in-depth assessment, we can create the most effective, evidence-based alcohol treatment plan for you to achieve long-term success.
2. Detox
Your withdrawal symptoms will be the most intense about 72 hours after detox begins. Symptoms range in severity and can start as soon as 2 hours from the time of your last drink and last for weeks. You need to receive proper medical care during withdrawal and detox, and Tranquil Shores can provide it.
3. Therapy
Taking advantage of therapy in our peaceful environment can help you recover and reclaim your life. Tranquil Shores' personalized, therapy-driven rehabilitation programs give you the tools you need to live a sober life. Our highly effective treatments 6 six hours of group therapy a day and 2 individual sessions per week, as well as family sessions.
4. Aftercare
For many who struggle from alcohol addiction, relapse is a part of recovery. Aftercare, however, can help you work through obstacles as they arise and overcome temporary setbacks. During aftercare, we guide you in your transition from our facility back to your life at home. You'll learn how to maintain your sobriety and successfully connect with support groups in your area.
On-Campus & Outpatient Alcohol Rehabilitation
At Tranquil Shores, we offer the best alcohol rehab in Florida in both in our day & night Tampa Bay facility, as well as our outpatient setting.
On-Campus Rehab
Our on-campus alcohol rehab center provides constant medical care and supervision in a luxurious, private setting. The on-campus alcohol rehab programs at Tranquil Shores eliminate access to alcohol and offer a full-time, personalized approach to your recovery. Both short-term and long-term treatment plans for alcohol addiction are available at our day and night Tampa Bay facility.
Outpatient Rehab
During outpatient alcohol rehab at Tranquil Shores, you receive extensive services during the day and then return home to your support system in the evening. Outpatient therapy typically includes 1-15 hours of individual, group and family services per week, depending on your needs. Our clinical team will customize your treatment plan, focus on your short-term goals, and give you the coping strategies you need to stay sober.
Tranquil Shores alcohol rehab center provides a safe and relaxed environment for you to undergo recovery. Tranquil Shores also provides personalized treatment for professionals dealing with substance abuse, as well as treatment for co-occurring disorders.
Why is Having Medical Detox Necessary?
Detoxing from alcohol can have serious health implications and should only be done with proper medical supervision. Having medical supervision for your detox will help make you as comfortable as possible during this difficult process and help you cope with withdrawal symptoms.
Detox has to happen, but it doesn't have to hurt. Admitting you have a problem with alcohol is painful enough without suffering any increased indignities in the detox process. Our caring medical partners will help you get through alcohol withdrawal and prepare for long-term healing.
The Importance of Medically Supervised Detoxification
People undergoing alcohol detox may experience withdrawal symptoms, some of which are life-threatening. At Tranquil Shores, your comfort and safety are of the utmost importance to us. Our trusted partners will provide medical supervision during your detoxification, help you relieve your symptoms, and provide immediate care in the event of an emergency.
Withdrawal symptoms that emerge during detox can include:
Dilated pupils
Headaches
Insomnia
Loss of appetite
Nausea
Vomiting
Sweating
Anxiety
Mood swings
Fever
Increased blood pressure
Pallor
Rapid heart rate
Tremors and hallucinations
Delirium tremens
Cardiovascular collapse
While these symptoms can be unpleasant, our detox experts will help you manage them. After detox, we'll create an evidence-based plan that's custom-tailored to you and allows you to get the most out of your alcohol addiction treatment program.
Tranquil Shores' alcohol addiction treatment center provides you with the highest standard of medical supervision and response in your journey to sobriety.
Delirium Tremens (DTs)
Delirium Tremens, or DTs, occurs in 5-10% of individuals undergoing alcohol withdrawal and can be fatal. You're at a greater risk for DTs if you've been a heavy drinker for a long period of time or if you've had previous withdrawal experience. Medical supervision is essential if you are at risk for DTs.
Symptoms of DTs can include:
Body tremors
Restlessness
Mood swings
Sensitivity to light, sound, and touch
Confusion
Difficulty with mental functioning
Excitement
Fear
Energy bursts
Fatigue
Deep sleep lasting for longer than a day
Seizures
During detox, we may use medications to calm the central nervous system, control tremors, stop seizures, and help with the psychological symptoms of DTs. We also use several non-addictive medications in therapy to treat addiction and prevent relapse.
These medications can reduce heavy drinking, ease abstinence from alcohol, and even cause unpleasant symptoms to occur when alcohol enters the body, thus deterring abuse. Though not every client responds to every medication, this type of therapy can be beneficial as you undergo treatment.
Types of Treatments Used in Our Alcohol Rehabilitation Program
Treatments at Tranquil Shores focus on the root of your alcohol addiction and give you the skills you need to live a happy and sober life. In addition to medical therapy, you will undergo behavioral therapy in both individual and group settings with a licensed therapist. The goal of behavioral therapy is to change the behavior that causes your addiction. During therapy at our Florida alcohol treatment center, you'll learn the behavioral skills necessary to stop or reduce drinking, develop a strong social support system, and attain reachable goals. At Tranquil Shores, our behavioral therapy sessions are personalized, comprehensive, and evidence-based. We incorporate your learning styles and talents into your individual and group sessions. Tranquil Shores offers different types of behavioral therapy for alcohol recovery depending on your needs.
Therapy sessions may include:
Cognitive Behavioral Therapy (CBT)
CBT
 identifies your triggers for abuse and gives you coping skills to avoid or reduce drinking alcohol. This process helps to manage your stress and prevent relapse.
Motivational Enhancement Therapy
If you are ambivalent about engaging in alcohol treatment, 
this type of behavioral therapy
 will help motivate you quickly and intrinsically to engage in the recovery process.
Spousal and Family Counseling
Family members not only feel the effects of alcoholism but are also key to your recovery. 
We educate spouses and family members on how to support you the right way.
 At times, family members may enable you or cover up the effects of abuse. Our highly trained staff helps your family understand that denial only creates a stronger addiction and that you need to see the consequences of your abuse.
Accelerated Resolution Therapy (ART)
While 
ART
 pulls from other types of behavioral therapy, the focus is on the client's eye movements, and the process doesn't involve a lot of talking. We use this relatively new yet effective method to help clients work through trauma and unresolved issues.
Holistic and Integrated Treatment at Our Alcohol Rehab in Tampa Bay
We support treatment with the 
Integrated Recovery Model
, which is a philosophy that focuses on all the different pieces of you — physical, mental, emotional, social, and spiritual. We cater to your complete well-being using a holistic approach. Understanding the mind-body connection is key to recovery. When the body suffers, so does the mind, and vice-versa. Restoring both our mind and body is essential for a happy life. As part of 
our holistic treatment
, we incorporate healing experiences for clients by adding a variety of therapeutic themes over a 13-week period. 
Some of these healing experiences include:
Many types of therapy can be emotional. The didactic process takes a break from that intensity with low-key, instructional therapy that can effectively help clients avoid relapse.
Sometimes talking about alcohol abuse in therapy can be difficult and ineffective, as feelings may be buried, and memories lost. Experiential therapy can help you unearth and process those feelings, evoking the necessary changes that promote long-term recovery from alcohol addiction.
Men and women experience both addiction and recovery differently. At Tranquil Shores, we realize that gender-specific counseling can provide a more comfortable environment to discuss common experiences.
At our Florida alcohol rehab center, we use alternative healing methods including 
acupuncture
,
meditation
,
massage
,
yoga
,
qigong
, 
Kai Chi Do
, and
drum therapy
 to promote mental, spiritual, and physical wellness. These holistic programs help to enrich your body, mind, and soul.
We Are Committed To Helping You Reclaim Your Life!
Making Your Recovery Affordable
Expressive Art Therapy
Our expressive art programs help you convey your emotions through painting, art, and song. This type of therapy engages you and promotes internal motivation for change while increasing your self-esteem.
As part of our holistic path to recovery at Tranquil Shores, we incorporate a variety of healthy activities into your personalized treatment plan. Since alcohol affects the pleasure centers in your brain, you need to find new ways to be happy after detoxification.
During treatment, you can engage in new activities and experience happiness in new ways. Pursuing these activities during treatment and in your transition back to home life can help you maintain a sober lifestyle in the long term.
Repair & Recovery
By evaluating your physical and mental health at our alcohol rehab center in Florida, Tranquil Shores can help you heal your life and recover from addiction. Addiction often accompanies other conditions that, intertwined, can make mental health difficult to obtain. Getting a proper diagnosis at this stage can lay the foundation for your treatment plan, and continuous evaluations help us track your project and adapt to find strategies that work for you.
Dual diagnosisoccurs when someone struggles with addiction and another mental illness at the same time. Fortunately, at Tranquil Shores, we provide specialized treatment for dual diagnoses. Your personalized treatment program will include any special services you may need to overcome your situation.
Helping a Loved One With Alcoholism
If you have a loved one who is struggling with alcohol addiction, you are probably struggling, too. Alcohol addiction can be overwhelming, and you need to take care of yourself by getting the support you need while your loved one pursues assistance.
Alcohol addiction affects the entire family. Though admitting there's a problem may be difficult, you can't ignore it. The problem won't go away on its own and could get worse. While you can't force someone to stop drinking, you can help them get the support they need.
At Tranquil Shores' alcohol rehab center in Tampa Bay, we assess the individual traits and needs of each client and build a personalized plan for recovery. We get to the root of addiction by focusing on the whole person and providing the necessary skills for achieving long-term sobriety.
Aftercare & Family Programs
Aftercare is an important part of addiction recovery, even though it takes place after you leave Tranquil Shores. We begin to integrate aftercare strategies while you are still in our comfortable environment to help ensure a smooth transition from rehab back to your home life.
The aftercare process helps to prevent relapse. During your transition from Tranquil Shores to life at home, we provide you with the support and skills required to cope with triggers and stressful situations as they arise. Like the rest of your recovery, aftercare is tailored to your specific needs.
You will learn how to maintain your sobriety outside of Tranquil Shores, and we'll even help you connect with groups or counselors in your own community. We also offer family programs to incorporate your loved ones into your recovery program. Your loved ones can become a vital part of your aftercare and provide ongoing support for your lasting recovery. We also offer free group therapy to our alumni.
Signs & Symptoms of Alcohol Abuse in Adults
When suffering from addiction, many people have a hard time letting old habits go. Getting help, healing, and developing a healthy lifestyle should be incentive enough to get sober, but many people struggle to see past addiction.
Staying in the same routine creates the illusion of comfort, yet there is nothing comfortable about being out of control with substance abuse. If you notice the signs and symptoms of a substance use disorder, you should get help or speak to a loved one about your concerns. You may have to address symptoms in yourself or someone you love multiple times.
Whether you are struggling with addiction or concerned about someone close to you, reaching out for help is the best thing you can do for yourself and your loved ones. Tranquil Shores can help you heal and provide you with the support system so you can stay on track with your new lifestyle and freedom from addiction.
Keep a lookout for the following signs and symptoms of alcohol addiction:
Family / Personal
Evades family/friends
Experiences general family chaos
Occupational
Drinks/uses drugs at work
Excessively misses work and commitments
Dismisses discussions about substance use
Dwindles personal relationships
Breaks promises and resolutions
Develops work and money problems
Quits or loses job
Loses ambition and is unable to cope with responsibilities
Rationalizes drinking
Neglects eating/malnourished
Develops an increased tolerance to substances
Experiences blackouts
Shows signs of physical deterioration
Displays persistent feelings of sadness, anger, and guilt
Changes friends/social groups
Decreased social interaction
Loss of relationships
Preoccupied with using alcohol and/or other drugs

 
Uses to cope in social situations
Loss of outside interests
Experiences disapproval of drinking/using from others
Changes personal habits such as sleeping, appetite, and personal care
Becomes more passive, withdrawn or moody
Exhibits challenging and aggressive behavior
Talks about or attempts to commit suicide
Drives under the influence
Why Choose Tranquil Shores?
Set in a comfortable, 24-bed facility in Tampa Bay, Florida, Tranquil Shores offers highly effective, evidence-based day and night and outpatient treatment plans for adults 18 years and older who are dealing with alcohol addiction. Our approach to recovery is personalized, holistic, and comprehensive. We have a relaxed and compassionate environment where you can heal.
Our clinical staff is highly trained and qualified to help you escape the shackles of addiction and live a life of freedom, joy, and sobriety. We start by assessing the extent of your addiction and then develop a comprehensive treatment plan designed to specifically meet your recovery needs.
The length of your stay at Tranquil Shores varies according to your needs — there is no preset number of days. We take you through intake, detox, treatment, and aftercare at your own pace.
At our alcohol rehab center in Tampa Bay, we work closely with our medical partners, including a licensed therapist, to make sure you remain safe during detoxification and recovery. Our goal is to keep you as comfortable as possible.
Once detoxification is complete, you will begin the healing process with a personalized treatment plan.
A Plan Tailored to Your Needs
We understand that every client is different, and so is your recovery process. Your counseling sessions will be tailored to your learning style and needs. With our 3:1 client to counselor ratio, we fully invest our efforts into your success in a nurturing and compassionate environment. Maintaining a low client-to-counselor ratio ensures you get the personal attention you need to reclaim your life.
Family can play a large part in your recovery from alcohol addiction, as well. We provide counseling sessions to you and your family twice a week. During that time, we educate family members on the best way to support you in your recovery process.
At Tranquil Shores, you'll learn the skills necessary to overcome your triggers, handle stressful situations, and live a sober, happy, and fulfilling life. Our treatments are evidence-based and comprehensive, giving you the tools and support to be successful in your transition to sobriety and long-term recovery.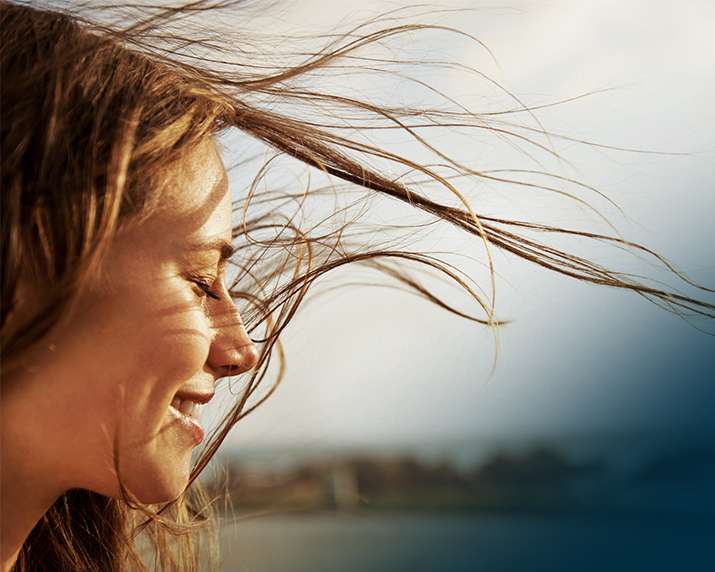 Take A Tour Of Our Facility
We work to make our program your home away from home.
Admissions Process and Next Steps
If you or someone close to you is struggling with addiction, we are here to meet all of your recovery needs. Tranquil Shores provides the best alcohol rehabilitation services in the Tampa Bay area.
Finding the right recovery treatment center for you and your family is an important and necessary step. Our admissions team is available 24 hours a day, 7 days a week (including holidays) to help you understand our admissions process and respond to any of your questions or concerns.
Once you arrive at Tranquil Shores, a licensed substance abuse therapist will greet you and begin the process of developing a personalized treatment plan that encompasses your individual needs. Our compassionate and nurturing team is here to help you achieve sobriety and transition into a happy and fulfilling life without alcohol.
Reclaim Your Life Today
We work with a range of insurance companies so that you can get the best treatment possible. We accept policies from many carriers, including but not limited to the ones listed below:
Aetna
TUFTS Health Plan
MAGNACARE Self-Insured Health Plans
Cigna
UMR United Healthcare
BlueCross BlueShield
Harvard Pilgrim Health Care
GEHA
Magellan HEALTH
Beacon Health Options
Humana
MERITAIN HEALTH
UnitedHealthcare
Ready To Reclaim Your Life?
committed to your recovery