Helping You Reclaim Your Life
Types Of Treatment Programs We Offer
At Tranquil Shores Rehab, we offer a variety of treatment programs for drug and alcohol addiction recovery.
We facilitate individual attention from skilled counselors when you reach out for help. We concentrate our focus by maintaining a limited case load for counselors, so they may invest all their efforts in your success for a life free from addiction.
The clinical team is uniquely qualified and assembled to offer progressive, personalized care in treating the specific obstacles standing in your way to recovery. Our collective group therapy includes education, process, alternative healing, family collaboration, spiritual principles, gender-specific empowerment and other specialty groups as needed for your healing. Upon completion of the program, Tranquil Shores offers free group therapy to our alumni.
Learn How Tranquil Shores Can Help
Your Sobriety & Comfort is Our Biggest Priority
Different Types of Treatments for Addiction
If you or someone close to you is struggling with substance abuse addiction, you probably have questions about Tranquil Shores rehab program or rehabilitation in general. Addiction treatment facilities vary in size and scope, and finding the right program can feel overwhelming. Recovery should be a personalized experience, so you need to understand the treatment options available.
Understanding how recovery programs work, how rehab helps and how to choose the best treatment program for your drug or alcohol addiction can help you in determining what treatment program is right for your needs. You'll learn the difference between inpatient and outpatient recovery programs, long- and short-term stays, and receive comprehensive information about detoxification, therapy and aftercare.
When choosing an addiction rehab facility like Tranquil Shores, you first need to decide whether an inpatient or outpatient setting is right for you.
Day & Night Rehabilitation Programs
Clients often choose inpatient rehabilitation when their home or social environments contribute to the detrimental behavior that causes their addiction. During inpatient or residential rehabilitation, clients live at the facility during the recovery process and have no access to drugs and alcohol.
Our day & night substance abuse program starts with an assessment and then our staff design a program addressing your needs. Clients undergo detoxification, therapy and aftercare.
Research shows that treatment programs should address all the client's needs, not just their alcohol or drug addiction. Understanding the behavior that causes addiction is a critical part of recovery, as is identifying any underlying mental and health issues.
We've found that the combination of medically-supported treatments and behavioral therapies work best in our long-term substance abuse rehabilitation, and family counseling can be key to your success. Treatment plans are reviewed often and modified as necessary.
Our day & night addiction rehabilitation and recovery programs at Tranquil Shores eliminate access to any substances and offer a full-time, personalized approach to your recovery. We offer individualized rehabilitation programs designed for your specific needs and provide medical care and supervision in a peaceful, private setting.
From the moment you arrive at our beautiful waterfront drug and alcohol recovery center near Tampa Bay, you will begin your journey to a life of sobriety in a comfortable, supportive and relaxing environment. Enjoy walks on the beach and beautiful sunsets while getting the treatment you need.
Addiction Services Catered To Your Needs
Hear what past clients have to say about Tranquil Shores!
Outpatient Rehabilitation Programs
During outpatient rehabilitation, you receive recovery services at the facility during the day while you continue to live at home. Outpatient rehabilitation works well for clients who have a strong support system for recovery in their home environment.
Different types of outpatient treatments include:
Intensive Outpatient
Intensive outpatient services focus on detox, recovery and preventing relapse. Treatments incorporate individual and group therapy, family therapy and education, and medication management. Typically, intensive outpatient treatments take place three days a week for two to four hours a day.
Therapy and Counseling
After detox is complete, group and individual counseling can take place on an outpatient basis. Counseling sessions help to identify the root of your substance abuse addiction and work on changing your behavior, giving you coping skills and helping you manage stressful situations.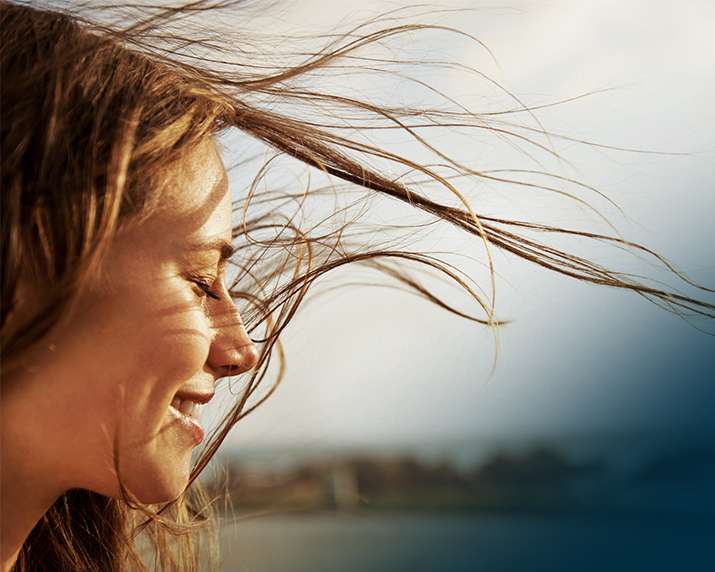 Partial Hospitalization
Partial hospitalization works for clients who need to be monitored medically during the day and have a strong support system at home. Treatment takes place in a hospital setting for about three to five days a week for four to six hours each day.
At Tranquil Shores, we develop outpatient programs that are specifically designed to meet your needs. You receive extensive services during the day and return home to your support system in the evening. In our Tampa Bay center, our outpatient recovery programs for alcoholics and drug addicts typically include anywhere from one to fifteen hours of individual, group and family services each week, depending on your needs.
Our clinical team customizes your treatment plan and makes adjustments as your needs change. We focus on your immediate goals but also give you the coping strategies to stay sober long-term.
Short- Term vs. Long- Term Care
Most facilities offer both short-term and long-term recovery services. Short-term treatments typically last for thirty days and long-term programs last for ninety days. Short-term treatments work well for clients with less severe substance abuse addiction or for those not ready to commit to a long-term stay. If you've tried a short-term rehabilitation program and relapsed, or have a severe substance abuse addiction, a long-term stay is probably the best option for you.
Although you are twice as likely to remain sober after a long-term treatment program, you may not be able to make that commitment at first. Try to find a residential facility that offers both short-term and long-term options so you can choose to extend your stay.
Both short-term and long-term treatment options are available at our day & night Tampa Bay facility. At Tranquil Shores, the length of your stay depends on your recovery progress. There is no pre-set number of days. During your stay, you may begin to feel comfortable, safe and relaxed. After a short stay, you may decide to stay longer.
The Importance of Aftercare for Sustained Recovery
Relapse is common after recovery from alcohol and drug addiction. Although you may appear to be healing, aftercare is necessary to prevent relapse from occurring months and years down the road. Even though this phase takes place after you leave the treatment facility, you will learn the strategies for success before your discharge, allowing for a smooth transition. You receive guidance and support as you transition back to your home environment.
During Tranquil Shores' aftercare process, we provide you with the support and skills to cope with triggers and stressful situations that have sparked substance abuse in the past. When relapse occurs during this phase, it's only a temporary setback because we work with you to overcome obstacles and get you back on track. Just like the rest of your recovery at Tranquil Shores, aftercare is customized to meet your specific needs.
Throughout the aftercare process, you'll learn how to maintain your sobriety and successfully connect with support groups in your area. These groups can be a critical part of your aftercare by providing ongoing support for long-term recovery. Studies show that clients who participate in meetings post-recovery are more likely to stay sober over the long term than those who don't. At Tranquil Shores, we help you connect with support groups and counselors in your community.
What To Look For In A Treatment Program
You're Not Alone In Your Fight
If you are like so many people struggling with a drug or alcohol addiction you are probably feeling very alone. It is not easy knowing you have no control over using a substance; that you are your own worst enemy. Often times it is instinctual to try to stop using on your own, knowing what you are doing is wrong. You may even be able to stop for a short period of time. The reality is, however, addiction is serious and needs to be treated professionally with licensed clinicians equipped to help you.
Tranquil Shores is a private 24 bed facility that offers truly customized treatment for drug and alcohol abuse. Large treatment centers or multiple site centers run by large organization sometimes create a cookie cutter environment where clients receive little focus specifically to their needs. Tranquil Shores assigns a primary counselor to each client for individual therapy sessions. The clinician is able to focus solely on the client's unique circumstances and drill down to the underlying problem of their addiction.
We offer the best clinical treatment in a warm, inviting setting. We treat the underlying cause of your addiction with multiple therapy modalities and a 90 program where you can reside in our beach front condos. It is important for you to know you are not alone and there are professionals waiting to help you. The therapy, guidance, and staff are there to set you up for success in regaining and maintaining your sobriety.
When you are suffering from drug and alcohol addiction and ready to make a change in your life all is getting sober. The challenge can be to staying sober once you complete treatment and are back in the real world. It is imperative to find a strong support system and stay connected to healthy resources. We offer free groups for clients to attend in order to encourage continuing sobriety. We also have a robust, active alumni program where you can stay connected to people that have the same goals you do.
Stop suffering alone and take the first step towards getting your life back. Call Tranquil Shores at (727) 591-4119 today and learn more about our program and how we can help you.
Ready To Reclaim Your Life?
"*" indicates required fields
your recovery is our main priority
Life is so much better after recovery. I'm in better spirits. I can conquer almost anything on my own. And I couldn't be happier.
Recovery is about the beginning of a new life and not about dwelling on what you might have done in the past. The counseling, along with the spiritual basis for the counseling is second to none!
The people cared about me and the people took me under their wing. They not only saved my life, but they saved my brothers and in a way my sons.
- Former Family Member of Patient
We found at Tranquil Shores people who were totally dedicated to treating and healing the whole person, physically, emotionally and spiritually. They replaced despair and brokenness with confidence and joy, shame with acceptance and grace.
I had this act going like I was this great student and daughter and I was absolutely dying inside. Luckily I was blessed with amazing parents that talked to Chad Johnson and they figured out a way to get me to Tranquil Shores.