motivational interviewing
Tranquil Shores offers motivational interviewing for addiction and substance abuse treatment in Tampa, FL. It works alongside other addiction treatments to assist in your recovery.
your recovery is our main priority
Life is so much better after recovery. I'm in better spirits. I can conquer almost anything on my own. And I couldn't be happier.
Recovery is about the beginning of a new life and not about dwelling on what you might have done in the past. The counseling, along with the spiritual basis for the counseling is second to none!
The people cared about me and the people took me under their wing. They not only saved my life, but they saved my brothers and in a way my sons.
- Former Family Member of Patient
We found at Tranquil Shores people who were totally dedicated to treating and healing the whole person, physically, emotionally and spiritually. They replaced despair and brokenness with confidence and joy, shame with acceptance and grace.
I had this act going like I was this great student and daughter and I was absolutely dying inside. Luckily I was blessed with amazing parents that talked to Chad Johnson and they figured out a way to get me to Tranquil Shores.
Motivational Interviewing In Tampa, Florida
Addiction is a powerful disease that impacts nearly every aspect of an individual's life. However, recovery and the challenge to achieve and maintain sobriety may feel like an overwhelming idea, especially when someone struggling with addiction also suffers from a co-occurring disorder like anxiety or depression.
Tranquil Shores offers motivational interviewing for addiction and substance abuse treatment in Tampa, FL. It works alongside other addiction treatments to assist in your recovery. Call (727) 591-4119 to talk with one of our counselors and discuss how motivational interviewing aids in addiction recovery.
What Is Motivational Interviewing?
Motivational interviewing, also referred to as MI, is a treatment method used to help those struggling with substance abuse disorders become more receptive to the rehabilitation process. Many who require professional intervention for their addiction are resistant to committing to the recovery steps they must take to achieve sobriety. Even those who do have a desire to overcome their dependency may be ambivalent toward treatment. Motivational interviewing attempts to help the individual want to make the behavioral changes necessary to overcome the addiction.
Located on the serene shores of the Gulf Coast, Tranquil Shores offers individuals from the Tampa area and beyond the opportunity to begin their journey toward sobriety at a private drug and alcohol treatment center. With a sincere dedication to helping men and women from all walks of life overcome their dependency on substances, we're committed to providing personalized substance abuse therapy that focuses on the long-term success of individuals and their families.
If you or a loved one is struggling with a drug or alcohol addiction, know that you are not alone. Tranquil Shores is ready to help put you on the path to recovery through the use of motivational interviewing.
How Does Motivational Interviewing Work?
Motivational interviewing is a form of one-on-one therapy in which an individual and their counselor identify and discuss behaviors that put the individual's health at risk. Unlike other forms of therapeutic treatment that relies on the individual receiving professional advice that focuses on problem-solving, this therapy directs attention to the individual's ambivalence toward change.
This technique addresses the attitudes that resist change. It seeks to motivate the individual to make the behavioral adjustments necessary to free themselves from their substance dependency.
Key Principles of Motivational Interviewing
The critical technique in motivational interviewing is to support the addict without forcing or coercing them to change their behaviors. Although the ultimate goal of this therapy approach is to help those addicted to drugs or alcohol progress through recovery successfully, this strategy does not advocate confrontational or argumentative discussion.
Instead, the counselor seeks to understand the causes of the person's behavior, help them realize how that behavior creates obstacles to personal success and strengthen their internal motivation to enact the changes necessary for successful recovery.
There are five principles to motivational interviewing that enable this therapy option to be successful:
Express Empathy. Through reflective listening, the counselor works to understand an addict's reasons for abusing a substance. They support honest dialog in a nonjudgmental environment that respects the individual's feelings. The counselor acknowledges that the decision to change rests solely with the individual, and they provide support as the individual contemplates this change.
Highlight the Discrepancy Between Behavior and Goals. Those who have become dependent on a substance may not be aware of the extent that drug is controlling their lives. The counselor actively listens to the individual's feelings, struggles and goals, pointing out instances in which the addiction is directly preventing the individual from achieving their goals. As the individual discusses their struggles, they'll begin to acknowledge the pattern that addiction plays in negatively impacting their lives.
Avoid Confrontation. While it is a form of intervention, motivational interviewing does not accuse, label or blame the individual for their addiction. At no point will the counselor force the individual toward a decision or push them to accept a lifestyle change. Instead, the counselor will continue to walk beside the individual as they discover the ways in which changing their behaviors may help them reach their goals and bring positive outcomes into their lives.
Adjust to Resistance Without Opposition. Although the individual may continue to resist change, the counselor will not take an oppositional stance. This therapeutic exercise is not meant to be a debate or lecture. Motivational interviewing is intended to understand the individual on a deeper level. By further exploring the individual's perspective on change, the counselor can gain a more comprehensive understanding of the barriers preventing the individual from accepting the fact that change is necessary to achieve their desired results.
Enhance Self-Efficacy. Ultimately, the decision to change is solely in the hands of the individual. The counselor will not force the individual to stop abusing drugs or push them to commit to recovery. However, the counselor will work with the individual to strengthen their ability to overcome obstacles and succeed in their decision to change.
Why Motivational Interviewing Is Used to Help Treat Addiction
Change is hard. It is common for those struggling with substance abuse disorders to be resistant to change, specifically in abandoning a behavior that they've come to rely on as a perceived resolution to their internal conflicts. Successfully enacting a behavioral change that has lasting effects requires an individual to progress through a series of stages that allow them to acknowledge, commit to and engage in these lifestyle changes for long periods of time.
The five stages of change include:
Precontemplation Stage: The individual does not acknowledge the need to change. They may either be in disbelief about having a destructive habit or may believe that this habit will not negatively impact their health.
Contemplation Stage: The individual acknowledges that change may be necessary but remains ambivalent about enacting it. They may view it as the loss of something that gives them comfort or pleasure. Barriers that prevent change, including fear, hesitation and resistance, need to be assessed during this stage. The benefits of change and the risks associated with continued behaviors must also be acknowledged.
Preparation Stage: As the individual continues to contemplate and agree on the benefits of refraining from destructive behaviors, they will prepare to execute that change. This includes realizing the need to seek help and accepting that these behaviors need to be altered.
Action Stage: The action stage shows an individual's serious desire to adjust their behaviors and adopt a lifestyle that abandons their risky habits. This stage involves committing to a rehabilitation program and dedicating themselves to achieving sobriety.
Maintenance and Relapse Prevention Stage: Throughout the recovery process, the individual will learn to incorporate new and sustainable behaviors that will contribute to their long-term success. These behaviors will help the individual avoid the temptation of relapse and resist any opportunities to return to negative behaviors that may put their sobriety at risk.
Motivational interviewing helps those who are addicted move through the recovery process by addressing the early stages of change. By using motivational interviewing in tandem with other treatment options that address the later stages of change, it can help the individual build a solid foundation of motivation and stay dedicated to the belief that change is necessary and beneficial to their lives.
Motivational interviewing is offered at Tranquil Shores' Florida-based private substance abuse facility.
If you or a loved one is seeking help for a drug or alcohol addiction and would like more information, help is just a phone call away. Contact us to speak with one of our caring associates and take the first steps to overcoming your substance dependency.
Risks Associated With MI
Addiction is a complex disease, and each individual's addiction is a unique disorder. Because of the various factors that compound an addiction, including the substance used, genetic makeup, the rate of usage and willingness to seek treatment, there are several different forms of substance abuse programs, dependency treatments and therapies. Each addiction is unique to the individual — this means the success rate of various treatment options and recovery processes will also be unique to the individual.
Like many treatments for substance abuse disorders, motivational interviewing is used in conjunction with other therapeutic practices and exercises. However, motivational interviewing is not an effective treatment method for everyone. Some individuals may require other forms of treatment before they can engage in a successful motivational interviewing session. Although this may seem discouraging, it is expected and accepted that some forms of therapy will not be the best options for certain individuals. Just as each person is unique, recovery plans must be uniquely tailored to their addictions.
Tranquil Shores is committed to developing a customized treatment program that specifically treats your unique struggles with substance abuse. From motivational interviewing to alternative healing and holistic recovery programs, we're dedicated to discovering the best treatment option that will put you on the path to sobriety.
Preparing for Your First Motivational Interviewing Session
It's natural and understandable for anyone to feel nervous, apprehensive or anxious before entering a treatment program. Choosing to take back control of your life and overcome a substance abuse disorder is a brave and admirable decision. The staff at Tranquil Shores also understands that attending a motivational interviewing session may seem unnecessary if you believe that your drug or alcohol use is not the source of your life's difficulties.
The first step to recovery begins with the willingness to be an active participant in your recovery. Although you may not believe that you have a drinking problem or substance dependency, we encourage you to enter into your motivational interviewing sessions with the acknowledgment that there may be an underlying issue preventing you from reaching your goals. Your counselor wants to understand the troubles you may be facing in your life and is sincerely interested in helping you overcome these challenges.
What to Expect From a Motivational Interviewing Session
Your motivational interviewing sessions will seem similar to other forms of one-on-one therapy. You and a counselor will sit together for an hour-long session and discuss the difficulties or emotional afflictions you may be currently experiencing in life. You're free to discuss any problems, unhealthy thoughts or uncertainties that may be on your mind. Your counselor will ask questions to gain a better understanding of your unique situation so that they can truly see these issues from your point of view.
This form of addiction treatment is short yet effective. Although the limited number of sessions may seem small compared to other forms of treatment, you should also realize that the goal of this therapy is to help you acknowledge that change is necessary. As you discuss your current struggles with your counselor, you'll begin to discover that drugs and alcohol play a much larger role in your life than you believed. Motivational interviewing helps you begin the journey to recovery by supporting your drive to obtain sobriety.
Your Recovery Starts Today
Making Your Recovery Affordable
Getting the Most out of Motivational Interviewing
How can you get the most out of motivational interviewing? First, you must acknowledge and accept that while it is possible for you to overcome and manage your addiction, the road to recovery requires patience and commitment. Next, you must realize that motivational interviewing works together with other substance abuse programs to provide an integrative treatment plan that focuses on the successful long-term maintenance of your addiction. Finally, you must believe that these therapies will help you overcome and control your addiction in time.
The compassionate staff at Tranquil Shores wants to help you return to a happy and healthy life free from addiction. To get the most out of our drug and alcohol rehabilitation treatment programs, we ask that you approach all forms of therapy with an open mind and a willingness to continue progressing through the healing process. Although it may seem daunting, the recovery process can enable you to take control of your substance dependency and overcome the internal conflict that leads you toward abuse.
When you're ready to decide to overcome your substance abuse and dependency, Tranquil Shores is here to help put you on the path to recovery.
Healing and Confidentiality at Tranquil Shores
We admire and passionately support each individual who makes the decision to overcome their dependency on alcohol or drugs, and we also understand and respect your privacy. You can trust the expert clinical staff to keep the details of your therapy programs, recovery progress and time spent receiving treatment completely confidential. We're here to support you in every way we can, which includes providing a judgment-free environment in which you can feel comfortable discussing your personal struggles in total privacy.
Tranquil Shores offers private sessions with therapists, but if you feel that you would benefit from a more collaborative setting, we also offer other treatment options that involve others. Our group therapy programs for drug and alcohol abuse give those striving to recover the opportunity to face their addictions with others who share similar struggles. Instead of having to face this challenge alone, our group therapy sessions free members from isolation and allow them to openly share their stories without having to feel shame or guilt.
For others who feel the need for compassionate support from those they love and trust, we also offer family therapy sessions. Addiction affects everyone in your life, and we want to provide a safe and understanding atmosphere in which you can continue to repair and strengthen those relationships.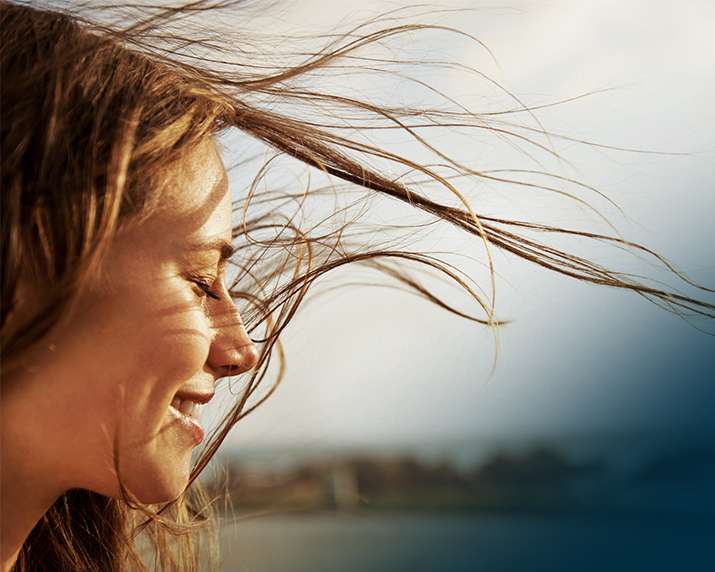 Take A Tour Of Our Facility
We work to make our program your home away from home.
Ready To Reclaim Your Life?
committed to your recovery