Learn How to Reclaim Your Life at Tranquil Shores
The first step on your road to recovery is often the most difficult. Rest assured, Tranquil Shores will be by your side for this step and each one along the way. From the moment you contact us, we will focus on your holistic wellbeing. During our initial phone call, we will listen carefully to your needs and begin assessing your treatment options.
We will also answer all your questions about our programs, their costs, and the types of insurance policies we accept. Tranquil Shores is proud to accept most major insurance providers, which helps make our care accessible to you.
At Tranquil Shores, our goal is to provide unique and personal therapy to all adults struggling with substance use disorder. Whether you choose to pursue recovery at our facility or not, we will help you find the resources you need to succeed. We want to address each and every part of your substance abuse and mental health issues, and we are dedicated to doing so in the way that is most beneficial to you.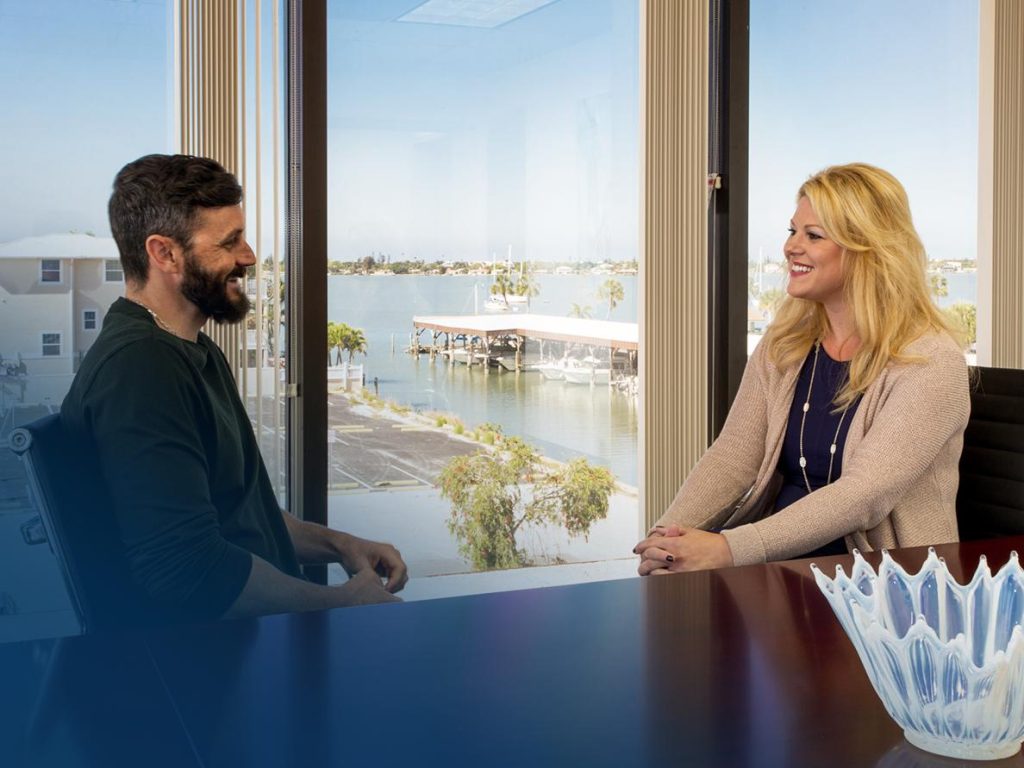 Learn More About Admissions
Choosing a drug and alcohol treatment center is a big step, and we want to make sure you have all the information. Click the hyperlinks below for more about each topic:
We look forward to beginning your recovery journey and creating intrinsic change – together.
Learn More About Admissions
We Are Here & Ready to Help You Reclaim Your Life
Committed to Your Recovery
In all we do, we will put forth our personal and professional best, providing the highest quality of care of which we are capable.
In all of our affairs, we will add meaning and purpose to the lives of our clients, their families, the community, and each other.
In all we do, we give thanks for the gift of life and all of its opportunities; we will find the true meaning of all of our blessings.
We will encourage and value the contributions of each person, and make each feel supported, reassured, and empowered.
In serving our clients, their families, the community, and each other, we will honor the individuality of each person.
In all our interactions we will build trust while being truthful, empathetic, and consistent.
About Our Recovery Environment
Admission to Tranquil Shores starts with an in-depth assessment. We will examine your physical and mental health and develop an effective, evidence-based treatment plan just for you. While we prepare to help you with detox and your immediate recovery needs, you can check into our luxurious beachside condos and get to know the people you will be sharing your communal living spaces with.
Everyone involved in every aspect of your treatment knows what you're going through, and you will always be met with respect and compassion. Our clients enjoy seeking recovery near the beach and find our space to be a sanctuary. You can enjoy the calming effect of the ocean and all the activities we have to offer while our team reintroduces you to a life without substances.
Personalized Attention
Tranquil Shores has a 3 to 1 client to counselor ratio. This means you will receive focused, personalized attention from day 1 and have the opportunity to go deeper during therapy sessions and all other aspects of your treatment. We want each client to build a meaningful relationship with their counselor, so we ensure all of our employees have manageable caseloads.
When you join our program, you will spend 25 hours a week with a licensed therapist. Our rehab center believes in individual, group, and family therapy. With all these support systems, we can work together and help you reclaim your life!
Our Mission At Tranquil Shores
Our goal at Tranquil Shores is to set the standard for quality care of men and women suffering from addictive diseases. We believe the commitment of our staff to encourage and support our clients along each step of the recovery process is the driving force of our extensive success rate. Whether you're seeking treatment for yourself or helping someone you care about, we welcome you to share this revitalizing journey with Tranquil Shores. By working together, you can reclaim your life!
your recovery is our main priority
Life is so much better after recovery. I'm in better spirits. I can conquer almost anything on my own. And I couldn't be happier.
Recovery is about the beginning of a new life and not about dwelling on what you might have done in the past. The counseling, along with the spiritual basis for the counseling is second to none!
The people cared about me and the people took me under their wing. They not only saved my life, but they saved my brothers and in a way my sons.
- Former Family Member of Patient
We found at Tranquil Shores people who were totally dedicated to treating and healing the whole person, physically, emotionally and spiritually. They replaced despair and brokenness with confidence and joy, shame with acceptance and grace.
I had this act going like I was this great student and daughter and I was absolutely dying inside. Luckily I was blessed with amazing parents that talked to Chad Johnson and they figured out a way to get me to Tranquil Shores.
Ready To Reclaim Your Life?
"*" indicates required fields