The recovery services for families at Tranquil Shores help rebuild relationships between parents and between children and parents.
your recovery is our main priority
Life is so much better after recovery. I'm in better spirits. I can conquer almost anything on my own. And I couldn't be happier.
Recovery is about the beginning of a new life and not about dwelling on what you might have done in the past. The counseling, along with the spiritual basis for the counseling is second to none!
The people cared about me and the people took me under their wing. They not only saved my life, but they saved my brothers and in a way my sons.
- Former Family Member of Patient
We found at Tranquil Shores people who were totally dedicated to treating and healing the whole person, physically, emotionally and spiritually. They replaced despair and brokenness with confidence and joy, shame with acceptance and grace.
I had this act going like I was this great student and daughter and I was absolutely dying inside. Luckily I was blessed with amazing parents that talked to Chad Johnson and they figured out a way to get me to Tranquil Shores.
Recovery Is Important To The Whole Family
You may have heard the phrase, "Addiction is a Family Disease" and wondered what that meant. When an individual is suffering from addiction, surrounding family members have to find a way to cope with the stresses of addiction. The way each family member deals with the addict varies, and it is often times not a conscious reaction. For instance, one family member may act resentful and bitter showing hostility towards the addict's behavior. Another family member may be an enabler making excuses for the addict and allow them to get away with their behavior without consequences.
For most people, it's impossible to separate addiction and family. The two are intertwined in the lives of most addicts, so capitalizing on the strength of family to overcome addiction is an important strategy. In many cases, addiction has its roots deep in the family. A long-lasting recovery depends on treating the family, as well.
Family Involvement in Substance Abuse Treatment
The importance of family therapy in recovery stems from the family's involvement in the addiction. For most people, the family is their primary support system. Family involvement with drug and alcohol rehab includes education about addiction, so the relatives are equipped to be supportive of the recovery effort.
Family dynamics can sometimes make it hard to maintain a life of sobriety. Family therapy seeks to heal the relationships in a family, so they're not destructive. Even the most well-meaning family members don't always understand the affect they have and end up enabling addiction instead of supporting recovery.
A family member who's recovering from addiction may have caused wounds within the family during the addiction. Part of addiction recovery is healing those wounds and rebuilding a healthy environment at home. Family therapy can facilitate that healing and promote forgiveness.
Family Therapy at Tranquil Shores
Tranquil Shores understands the importance of family therapy in addiction recovery and offers services that incorporate family healing into your program. We encourage family members to participate in therapy sessions and offer outreach services to support family members dealing with addiction.
Family relationships a complex. When they are healthy, they can be the most supportive relationships in your life. Through family therapy, the goal at Tranquil Shores is to heal and strengthen those family relationships to help ensure a lasting recovery.
Additional Family Resources
If you suspect that a family member suffers from addiction, please contact Tranquil Shores. Our trained and experienced staff will consult with you confidentially and discreetly, to help you understand what options are open to you, and for your valued family member.
Being A Spouse of Someone with a Substance Abuse Disorder
If your spouse has a drug or alcohol problem, you're all too aware of the damages—to your spouse.
But do you realize that addiction is a three-way destroyer, for couples? It destroys your spouse; it destroys you; and it destroys the unique relationship that make you a couple.
You plainly see the agony of your spouse, as addiction hacks away at the most basic aspects of life: personal hygiene, going to work, paying bills, and interacting with family and friends.
The agony strikes at you. You need not be an abuser yourself, as you're caught up not only in the pain of seeing your spouse suffer, but in the consequences of addiction: financial ruin, your own work and schedule disrupted, a sense of guilt that consumes you as you ask, "Why did this happen? What could I have done?"
Your relationship—the pure magic that had never existed before the two of you came together—is painfully throttled as alcohol or drugs alter your spouse's personality. When one side of the equation changes, things no longer add up to the same results.
Tranquil Shores understands the importance of including the entire family in the recovery and counseling process. In the environs of our relaxing Florida rehabilitation center, you will learn support techniques that will assist your spouse's recovery. You will become an active and integral part of the process of reclaiming your spouse's life, your own life, and the very existence of your relationship.
Being The Child of a Parent Suffering From Addiction
Addiction is not a stable condition. Areas of life requiring focused, rational thought become neglected and chaotic: Work, relationships, paying the bills, personal health—in fact, all aspects of life deteriorate.
But for an addict who is also a parent, it doesn't stop with only one life teetering out of control. A parent is responsible not only for his/her own life, but for the child's. A child depends on a parent for guidance, decisions, and physical support.
And when that support falters? When the guidance and decisions from the parent become faulty, inconsistent, incoherent or outright irrational, how does it affect the child? The resulting instability can be just as detrimental to the child's ability to think, function, and live, as the chemical addiction is for the parent.
A survey estimates that over eight million children have one or more parents with a substance abuse problem.*
Tranquil Shores offers comprehensive treatment for your addiction in the relaxing environment of our Florida rehabilitation center. As a person, your recovery will earn you personal satisfaction as you reclaim your life. As a parent, you will realize even greater satisfaction as you reclaim your child's life.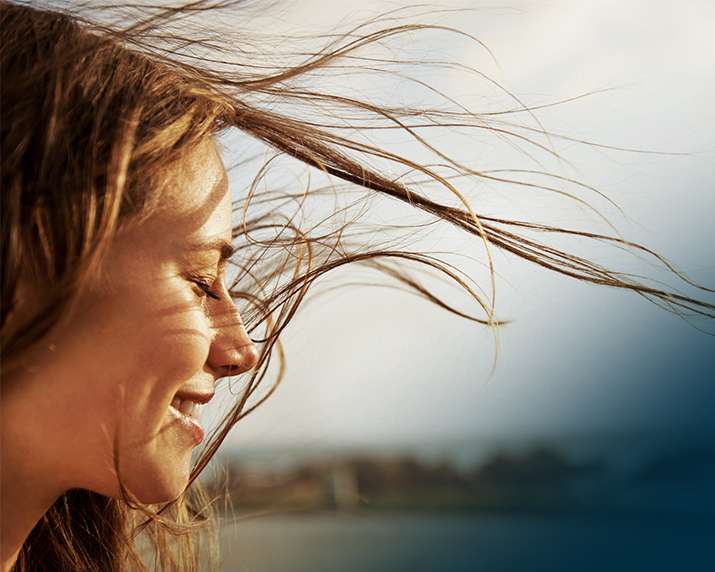 Take A Tour Of Our Facility
We work to make our program your home away from home.
Signs A Family Member Might Be Struggling With Addiction
Ready To Reclaim Your Life?
committed to your recovery