long-term addiction treatment
It's hard to know from the beginning if 30 days of rehab will be enough for you, or if you'll need to enroll in a long-term program. It is a good idea to begin rehab in a treatment center that offers long-term rehab — just in case you're not ready to leave after 30 days.
your recovery is our main priority
Life is so much better after recovery. I'm in better spirits. I can conquer almost anything on my own. And I couldn't be happier.
Recovery is about the beginning of a new life and not about dwelling on what you might have done in the past. The counseling, along with the spiritual basis for the counseling is second to none!
The people cared about me and the people took me under their wing. They not only saved my life, but they saved my brothers and in a way my sons.
- Former Family Member of Patient
We found at Tranquil Shores people who were totally dedicated to treating and healing the whole person, physically, emotionally and spiritually. They replaced despair and brokenness with confidence and joy, shame with acceptance and grace.
I had this act going like I was this great student and daughter and I was absolutely dying inside. Luckily I was blessed with amazing parents that talked to Chad Johnson and they figured out a way to get me to Tranquil Shores.
Long-Term Addiction Treatment In Florida
If you or someone you love has struggled with addiction and been in and out of rehab several times, you're probably looking for a long-term solution. When long-term addiction recovery is needed, everyone wants to get through it as quickly as possible, but that's not always the most effective approach.
Some people need 60-day rehab programs or 90-day rehab programs to get them on the path to a long-lasting recovery.
The environment at Tranquil Shores is designed to make clients feel safe, relaxed, and comfortable for as long as they need to stay. Private accommodations are available where clients can bring their personal belongings to feel more at home. Our waterfront setting is conducive to relaxing and watching the sun set or taking early morning walks on the beach.
We maintain a 3:1 client-to-counselor ratio to make sure everyone gets the personal attention they need.
About the Long-Term Rehab Program at Tranquil Shores
Tranquil Shores is one of the best long-term drug and alcohol rehab centers in Florida. We capitalize on the sunny weather and the tranquility of our beachfront location to unwind the chaos of addiction. At Tranquil Shores, you can let go of your fears in a calming environment and begin to rebuild a healthier lifestyle. We provide individualized treatment programs to meet your specific needs and goals.
Upon completion of the program, Tranquil Shores offers free group therapy to our alumni. Contact us for more information about our commitment to lasting recovery and post-care treatment or read reviews from previous clients who underwent rehabilitation for addiction
It's hard to know from the beginning if 30 days of rehab will be enough for you, or if you'll need to enroll in a long-term program. It is a good idea to begin rehab in a treatment center that offers long-term rehab — just in case you're not ready to leave after 30 days.
Your addiction and recovery are as unique as you are. During recovery, you will develop a better connection with yourself and be able to understand what your individual needs are. You may be in a hurry to get through recovery at the beginning, but you will come to appreciate the support and guidance you get at Tranquil Shores. You will have the option to stay with us beyond 30 days if you and your counselors think it's best.
1. Program Overview
Tranquil Shores uses the Integrated Recovery Model (IRM) to support our addiction recovery program. Integrated treatment refers to the use of multiple therapies and techniques to treat one or more conditions at the same time. IRM strives to heal the person as a whole and addresses their physical, mental, emotional, behavioral and spiritual needs for long-term effects.
Clinical studies have found that psychiatric disorders and substance use disorders often co-occur. For example, 36-40% of young adults with serious mental health problems meet the criteria for a substance use disorder. IRM makes sure all areas are addressed to prepare the client for long-term recovery.
In summary, IRM is an evidence-based practice with critical features, including:
Client Involvement: As a client at Tranquil Shores, you are part of the decision-making process. You will work with knowledgeable, caring counselors to design a personalized treatment plan for addiction and co-occurring disorders. With a counselor's guidance, you will set goals and discuss your path to recovery.
Integrated Services: At Tranquil Shores, we understand many clients have turned to substance abuse to relieve symptoms of a co-occurring disorder like depression or anxiety. We offer services to address all the issues a client is experiencing, so they can focus on recovery without needing to schedule therapy appointments outside of our facility.
Acceptance of Long-Term Recovery: We embrace a long-term perspective because we understand that recovery is a lifelong process. By taking small steps every day, each client builds the skills and self-awareness to stay addiction-free long-term.
Motivation-Based: Treatment is designed to match a client's level of motivation. There are different stages to recovery, from engagement to relapse prevention. We make sure clients are ready to take each step, and we encourage them to become active in their treatment plan. If they are not ready, we listen, we learn and we develop the best steps for moving forward. For example, we use motivational interviewing, which helps individuals feel encouraged to make behavioral changes by using empathy and discussing the risks of drug use without forcing or coercing the client to change.
Therapeutic Options: Clients with co-occurring disorders have many different needs. There is no one-size-fits-all when it comes to drug addiction treatment. Everyone has unique goals, values and perspectives. Integrated treatment involves a custom treatment plan.
At Tranquil Shores, clients can expect integrated treatment to include:
A comprehensive, individualized treatment plan based on their learning style and needs
13 weeks of therapeutic themes in group counseling, including alternative healing and experiential therapies
25 hours of group therapy each week
One family therapy session per month devoted to working out family relationship issues
A minimum of two sessions of individualized counseling per week
An accelerated resolution therapy option to treat trauma and unresolved issues
2. Treatment Program Overview
Our long-term treatment program allows clients to explore a range of treatment options and therapies for a holistic approach to recovery. These include:
The Benefits of Long-Term Rehab
Recovery from addiction takes time. If you struggle with addiction, you know you did not become addicted overnight. Perhaps you've experienced a past traumatic event and have found solace in drugs or alcohol. Maybe your addiction began with curiosity and over time, grew beyond your control.
We understand there are many causes of addiction, and we believe that long-term recovery involves getting down to the root of the problem. At a long-term drug and alcohol treatment center like Tranquil Shores, counselors will help shed light on self-destructive thinking and behavioral patterns. You'll learn to identify these patterns so you can change them for the better.
If you are debating if long-term rehab is right for you, consider the following benefits:
Allows Time to Heal: Drugs and alcohol take a toll on the mind and body and changes the way one thinks. Like any disease, clients need to monitor their symptoms and make healthy lifestyle choices to heal and manage their disease. A 90-day drug treatment center promotes healthy living, nutritious eating and alternative healing techniques. A strong, healthy mind and body help clients stick to recovery long after they leave rehab.
Allows Time to Understand: In rehab, clients get to direct all their energy on themselves, free of distraction and outside obligations. This gives them time to explore the cause of their addiction, seek therapy for co-occurring disorders like depression and anxiety and learn to identify self-destructive behavior and negative thinking. Self-awareness and understanding are critical to long-term recovery.
Provides a Safe Place for Sobriety: While living in a drug-free and alcohol-free environment, clients do not have to worry about encountering negative influences.
Provides Structure and Stability to Nurture Self-Improvement: In an inpatient treatment center, clients have schedules to follow that include therapy meetings, one-on-one counseling sessions and healthy therapeutic activities — not like life outside, where too much free time or stress can trigger substance abuse.
Provides Continuous Support: At home, clients might struggle to find the support they need in their darkest moments. Friends and family still must work and fulfill their obligations — they can't always be there, even if they want to. A long-term rehab center offers around-the-clock support from experienced counselors to provide encouragement or a lend an ear whenever a client needs. Clients also have peers close by to share their struggles, provide support and build healthy, sober relationships.
Teaches Prevention Techniques: Clients cannot stay in rehab for the rest of their lives. At some point, they must re-enter the world and become a contributing member of society. Long-term rehab programs teach relapse prevention techniques to help clients overcome challenges and triggers in the future. While in treatment, clients have time to explore triggers and learn positive coping strategies.
Gives the Opportunity to Repair and Rebuild Relationships: Families of addicted individuals also need attention because addiction impacts everyone involved. A long-term addiction facility provides an opportunity for families and other loved ones to get involved in the recovery process. Long-term treatment programs often offer family therapy options, so clients can work on rebuilding family relationships in a safe and supportive environment. As a result, family members understand addiction better, and clients understand how their addiction impacts the ones they love.
Offers a Range of Therapies: A long-term treatment program gives clients time and space to explore different therapies and find ones that help them the most. For example, a client might benefit from a combination of cognitive behavioral therapy with didactic group therapy over other treatment options. As a client at Tranquil Shores, you will have freedom and guidance to find therapies that promote healing, discovery and resolution for your unique personality and situation.
Your Recovery Starts Today
Making Your Recovery Affordable
The Difference Between Long-Term and Short-Term Drug Rehab
Unlike long-term drug recovery programs, short-term programs usually last around 30 days. Short-term rehabs may be the go-to choice for individuals needing insurance coverage for their treatment, as many insurance policies cover short-term treatment. Also, some individuals cannot stay in a long-term, inpatient drug rehab because of responsibilities at home or work, making short-term treatment their only option.
Although short-term programs might be the best choice for some individuals, short-term treatment usually does not allow enough time to prepare clients for long-term success. Clients often need days or a few weeks to detox their system and cope with the physical discomfort of cleansing their body from drugs or alcohol. Once that stage passes, they can focus with greater clarity and motivation on addressing the underlying issues of their addiction. Short-term rehab cuts the process short and might push a client back into the world before they have had the opportunity to grasp their addiction and relapse prevention strategies.
To learn more about long term addiction treatment or to speak to someone about what you are dealing with, contact us today at Tranquil Shores. We are here & ready to help you on your road to recovery.
Is Long-Term Rehab Right for You?
Long-term rehab is an intensely personal experience focused on making your life better. People learn at different rates, so the amount of time you will need in rehab cannot accurately be anticipated. In long-term addiction recovery, you have a chance to dig into the underlying issues that may have precipitated your addiction in the first place. Whether you are looking for help for alcohol abuse or for a drug rehabilitation program, Tranquil Shores works to find the right, personalized approach for your recovery plan.
For many people, rehab becomes a safe, comfortable place where they can exist without worries of relapsing. Extending the time you spend in rehab can help you develop the self-confidence you need to maintain your recovery once you leave the facility.
Taking time out of your life away from work and family can be difficult and provide you with plenty of reasons to resist a long-term rehab program. It can be even more difficult to take 60 or 90 days out of your life for rehab. However, if you complete a shorter program and end up relapsing and going back for another 30 days, you're spending the same amount of time and not getting the same results.
A more realistic approach to rehab is to plan for up to 90 days. Setting your expectations from the beginning can make it a little easier to face. If you are ready to return home after 30 or 60 days, it will be a bonus. Remember, you invested more time than that in developing your addiction. You cannot expect to overcome the addiction in half the time. Tranquil Shores is prepared to help every step of the way.
Tranquil Shores Values
At Tranquil Shores, we live by a set of values to provide the best care possible for our clients. Our values include:
Integrity: In all our interactions with both clients and family members, we strive to build trust through empathy, consistency and honesty. We take responsibility for our actions and follow through with our commitments.
Compassion: We believe all clients and family members deserve someone to listen to them and help them feel understood. We treat each person with dignity and kindness and create an environment that is warm, humble and caring.
Respect: We encourage and value the contributions of each person, and we treat others as we wish to be treated.
Gratitude:We are grateful to serve our clients, and we encourage them to share their wisdom and talents with others.
Spirituality: We aim to add meaning and purpose to the life of our clients, their families and the community. We believe spirituality plays a role in healing every individual.
Excellence:We strive not only to be at the top of our industry but to also exceed client expectations. We are committed to continuous improvement, so we can provide superior services to our clients and their families.
3-to-1 Client-Counselor Ratio
At Tranquil Shores, we recognize that you are an individual. This means when you enter one of our treatment programs, you also bring your unique needs, issues, desires and strengths. We make sure to keep enough counselors on-hand to give you the personal attention you deserve.
Our low client-to-counselor ratio also ensures you get to develop a bond with your counselors. Your counselors will learn and understand your needs and goals on a deep level so they can help you create the best treatment plan for you. When your counselor knows you well, they can also help you understand yourself better, which will aid your recovery substantially.
How Long Is Long-Term Rehab?
Long-term drug treatment programs typically last 90 days or longer, depending on the long-term addiction facility and the client's needs. The National Institute on Drug Abuse (NIDA) states that treatment programs less than 90 days have limited effectiveness. Some clients require much longer than 90 days at a long-term rehab center before they are ready to continue their recovery at home. For example, methadone maintenance requires at least 12 months in a treatment program. Some individuals who struggle with opioid addictions benefit for years from methadone maintenance.
When you first talk with the staff of Tranquil Shores, we will discuss all of your treatment options. That includes whether a longer, 90-day program is right for you.
Don't think of a longer rehab program as an indicator that you have more or bigger problems than you thought. Mental health and addiction are not measured by the amount of time it takes to heal. Instead, focus on the positives that can come out of a long-term rehab program for you. This is an opportunity to turn your life around, improve your overall health and put you on a path to a happy life.
When we recommend a 90-day rehab program for you at Tranquil Shores, that means we have a lot of treatment options for you to explore. We want you to stay and learn as much as you can so that when you go back home, your recovery is strong and long-lasting. We are here to care for you until you learn to care for yourself.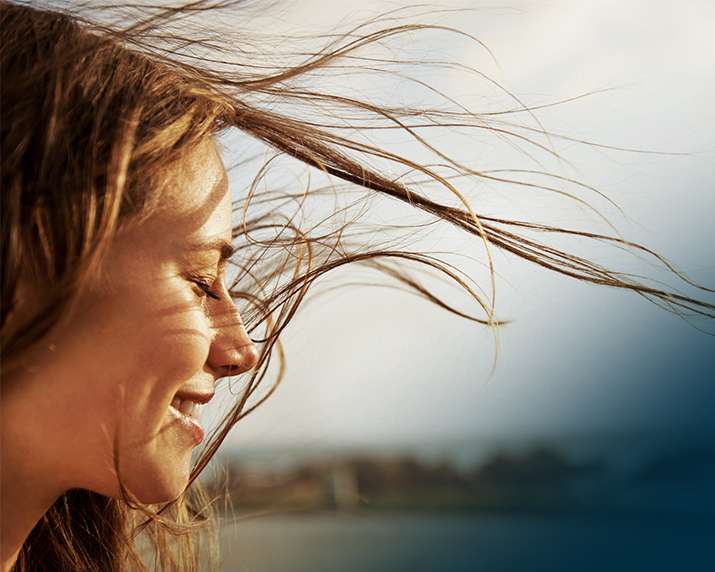 Take A Tour Of Our Facility
We work to make our program your home away from home.
Ready To Reclaim Your Life?
committed to your recovery