For a lasting recovery from addiction, you need strategies to rebuild all parts of your life without substances.
your recovery is our main priority
Life is so much better after recovery. I'm in better spirits. I can conquer almost anything on my own. And I couldn't be happier.
Recovery is about the beginning of a new life and not about dwelling on what you might have done in the past. The counseling, along with the spiritual basis for the counseling is second to none!
The people cared about me and the people took me under their wing. They not only saved my life, but they saved my brothers and in a way my sons.
- Former Family Member of Patient
We found at Tranquil Shores people who were totally dedicated to treating and healing the whole person, physically, emotionally and spiritually. They replaced despair and brokenness with confidence and joy, shame with acceptance and grace.
I had this act going like I was this great student and daughter and I was absolutely dying inside. Luckily I was blessed with amazing parents that talked to Chad Johnson and they figured out a way to get me to Tranquil Shores.
Integrated Treatment For Addiction Recovery
The expert clinical staff of Tranquil Shores supports its addiction recovery program with the Integrated Recovery Model.
Integrated is an important treatment philosophy when understanding, treating and overcoming addiction. Tranquil Shores' Integrated Recovery Model helps you achieve successful, long-range recovery. This approach takes you on the path to a sober, happy life with a two dimensional approach.
An Integrated View of You
In the calming environment of our Florida drug and alcohol rehab facility, your treatment helps you to gather yourself and become an integrated, whole person. Catering to your overall well-being, Tranquil Shores helps put to rest inner conflicts, and harmonize the diverse aspects that make you an individual.
With this inner harmony, secure in your own identity and individuality, you will have the confidence to relate successfully to other people, society and the world. Tranquil Shores helps you develop life skills that support a lasting, sober life.
Why Is Integrated Treatment Effective?
There are many aspects of your personality and your life. No single area operates independently — what happens in one part of your life affects everything else. Addiction is a pervasive mental illness that eventually takes over all aspects of your life.
When you are addicted to substances, your addiction affects your work, family and every part of your life. Integrated treatment works to bring all of these aspects of your life back together as part of a new healthy lifestyle. It is important to address the addiction but also the underlying conditions that contributed to the development of that addiction.
Therapy Driven:
Clients receive one consistent message about treatment and recovery from all practitioners involved
Client-to-counselor ratio is 3:1
Evidence-based practices integrated for a comprehensive and individualized treatment plan
We consider client's individual learning styles and individual talents and incorporate them into the therapeutic process
Group Focus:
13 weeks of therapeutic themes
25 hours of group therapy each week including: Didactic, Process, Experiential, Gender-Specific, Spiritual, Alternative Healing, Expressive Art, Balanced Living and Breakout Groups.
Family Involvement:
Client and family education and collaboration are crucial components of the recovery process
2 hours per week are devoted to family therapy through our family dynamics group
Family counseling sessions are available to work through personal matters in a private setting
Individual Counseling:
Clients receive a minimum of two sessions of individual counseling per week
Clients receive an individual treatment plan based on their personal learning style and needs
Clients are offered ART (Accelerated Resolution Therapy) for trauma and unresolved issues
Outpatient Treatment
Treatment is varied to meet each client's desired needs and may range from 1 to 15 hours per week including individual, group, and family counseling focused on substance abuse education. Substance abuse education consists of strategies for avoiding relapse, health problems related to substance abuse, and motivational enhancement and strategies for achieving a substance-free lifestyle.
Family Involvement
The right kind of encouragement from your family will help lead you to a clear-minded, happy lifestyle. But what is that "right kind" of encouragement? Family members are eager to see you overcome your addiction, but they might not be aware of how to help.
Family members often perform "enabling" activities, making the situation worse even though the intent to help is sincere. Helping to avoid the consequences of their actions, calling in sick for them, covering up the truth—these things only serve to deny the reality of the situation and make the addiction stronger.
When your family is involved in your recovery program, they can become your strongest support system. No one recovers from addiction alone. You will need a network of support in all areas of your life. Usually, family relationships are the longest lasting and can be the most reliable to aid in your recovery.
Tranquil Shores realizes that a positive, life-nurturing collaboration between you and your family is essential for your recovery. At least two sessions per week are set aside for your family members to learn what really works when it comes to supporting your goal to reclaim your life. When you and your family members are working together, a lasting recovery is possible.
An Integrated View of Your Recovery
From a multitude of strategies and solutions, Tranquil Shores individually crafts an integrated recovery strategy specifically for you. Our staff does this, because we reject the "one size fits all" approach some treatment centers are locked into. Your individual circumstances require an individual plan for the healing process.
The expert clinical team at Tranquil Shores rehab center utilizes various drug and alcohol abuse treatment techniques and processes specific to the overall wellbeing of each individual or group. Collectively, this is referred to as the Integrative Recovery Model (IRM).
Tranquil Shores takes an integrated view of you, an integrated view of the rehabilitation field, and brings them together to create the most important integration of all: lasting, long-range recovery, so that you can reclaim your life.
Don't Give Up Hope
When suffering from addiction it can be a natural inclination to believe there is no resolution to the problem. It seems as much as you say you will not use again you can't help yourself. You find you are battling with yourself and losing, as drugs and alcohol are taking control of your life.
Don't give up hope. Addiction can be treated and an individual can get their life back, living sober and happy while before thinking that was not possible. An integrated approach to addiction recovery brings together all of the available resources in your life to help support your recovery. By helping you rebuild a relationship with yourself and the people who are most important to you, an integrated treatment program may offer you the best chance for a lasting recovery. It is important to know this possible. You can overcome addiction, even if your efforts have failed in the past.
Call Tranquil Shores today for information on our integrated treatment program. We can help you resolve the underlying issues causing you to use. You can learn to live life again without the use of substances.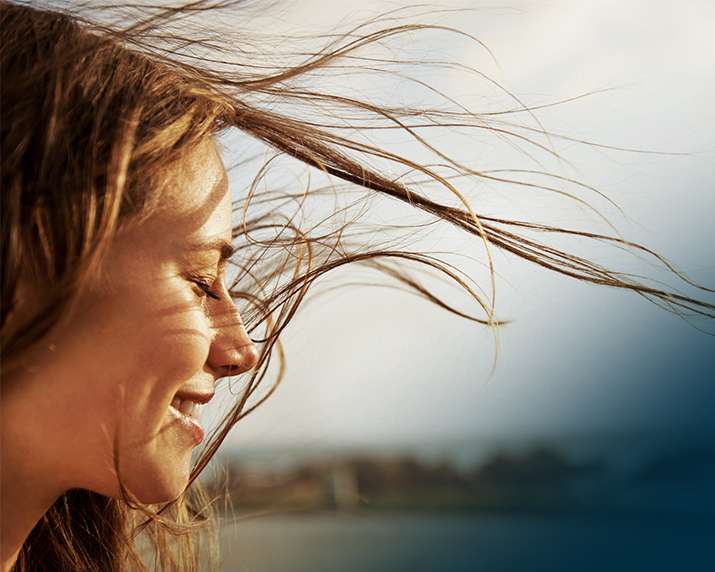 Take A Tour Of Our Facility
We work to make our program your home away from home.
Ready To Reclaim Your Life?
committed to your recovery