Didactic group therapy is a treatment program that is designed to help addicts break the cycle of addiction through instructor-led education.
your recovery is our main priority
Life is so much better after recovery. I'm in better spirits. I can conquer almost anything on my own. And I couldn't be happier.
Recovery is about the beginning of a new life and not about dwelling on what you might have done in the past. The counseling, along with the spiritual basis for the counseling is second to none!
The people cared about me and the people took me under their wing. They not only saved my life, but they saved my brothers and in a way my sons.
- Former Family Member of Patient
We found at Tranquil Shores people who were totally dedicated to treating and healing the whole person, physically, emotionally and spiritually. They replaced despair and brokenness with confidence and joy, shame with acceptance and grace.
I had this act going like I was this great student and daughter and I was absolutely dying inside. Luckily I was blessed with amazing parents that talked to Chad Johnson and they figured out a way to get me to Tranquil Shores.
Substance abuse and addiction are serious afflictions that damage the lives of millions of Americans each year. In fact, nearly eight million of these individuals are struggling with addiction as well as a mental illness. This comorbidity can result in one condition increasing the symptoms of the other. Thankfully, treatment for those battling addiction and co-occurring disorders is available at Tranquil Shores. Our private facility on Madeira Beach offers didactic group therapy to provide emotional and mental support for individuals who require customized treatment programs.
Instead of a cognitive-behavioral approach like traditional forms of talk therapy, didactic therapy uses a psychoeducational approach to teach groups about substance abuse, relapse prevention techniques and other topics relevant to understanding the medical aspects of addiction. This information is key to understanding the recovery process and developing an increased self-awareness about one's addiction.
Addictions and mental health disorders such as depression, posttraumatic stress disorder and anxiety are powerful forces that can disrupt every aspect of your life. While any of these diseases alone is a significant health issue, battling multiple disorders simultaneously can feel immensely overwhelming. Thankfully, you don't have to face the challenges of addiction alone. Tranquil Shores provides therapy programs for those struggling with substance use challenges and other co-occurring disorders.
Didactic group therapy, along with our holistic individual and group treatment options, is available to provide you with the support you need to take control of your life. Tranquil Shores uses an Integrative Recovery Model that customizes a treatment plan for your individual addiction. Through programs like experiential therapy, motivational enhancement therapy and alternative healing activities like meditation, acupuncture and yoga, we use natural approaches to help you develop a sober state of mind.
If you or a loved one is abusing alcohol, illegal or prescription drugs, don't be afraid to seek help. Our Gulf Coast facility in the greater Tampa area is equipped to help those struggling with substance dependency issues. We provide resources for both the individual and their families. We're committed to treating the mental and physical symptoms of your addiction and will help you put your life back together.
Apply for admission today to begin the healing process or contact one of our counselors to discuss how you can begin your journey to recovery at our Florida facility.
Benefits of Didactic Group Therapy
Though many people are aware of one-on-one therapy options in which individuals speak alone with counselors, some may not be aware of alternative therapy practices that can provide additional forms of treatment for mental health disorders and addiction. It's been found that engaging in group therapy with others struggling with similar comorbid disorders makes positive impacts in the addiction recovery process. Didactic group therapy can include discussions, educational workshops or lectures, training or creative exercises and group activities or outings.
There are a number of advantages for individuals who engage in group therapy, including:
Increased support. Addiction, bipolar disorder, depression, anxiety and many other diseases are manageable through therapy, treatment programs and lifestyle changes. However, as with any other disease, positive progress takes time. At times, an individual may feel alone in their struggle. Group therapy can strengthen their confidence and optimism by adding another layer of support.
Removal from isolation. Though every addiction and mental health disorder is unique, many other individuals may share similar experiences, thoughts or emotions. Becoming involved in group therapy removes the individual from their isolation and offers them the comfort of knowing that they are not alone in their journey.
Promoting interpersonal skills. Group therapy is a safe environment in which individuals can share their honest thoughts without the fear of being judged or ostracized. During these interactions, the group is challenged to discover new ways of relating to others which in turn will help them relate to themselves in a healthier way. With sincere feedback from the group, the individual can reflect on their behaviors and perceptions, adjusting them in positive ways that enhance their ability to connect with others in a healthy and meaningful way.
Reinforce developments from other treatment programs. There is no sole solution for addiction recovery and mental health management. Interdisciplinary and multidisciplinary approaches are required to increase the effectiveness of treatment programs. As those afflicted with co-occurring disorders progress through their recovery program, many themes of empowerment, self-reliance and positive lifestyle development will be reinforced. Group therapy assists in helping those struggling with addiction find the strength within themselves to achieve and maintain sobriety.
Whereas individual therapy allows an individual to explore thoughts in-depth one-on-one with a trained counselor, group therapy complements that experience by opening up the opportunity for those with similar struggles to freely discuss their challenges in a collaborative and understanding environment. Individuals engaging in group therapy will receive increased support, learn how to effectively develop their relationships with others and gain added exposure to the themes and lessons that will empower them to make their way through recovery.
Why Didactic Group Therapy Is Used in Substance Abuse Treatment
A substance dependency and mental illness alter brain chemistry and may change the way an individual perceives their life and surroundings. In order to help these individuals regain control in their lives, didactic therapy is used. Based on an educational model that fosters life skills, didactic therapy encourages logical thought. Counselors help individuals approach their problems rationally and develop responsible problem-solving behaviors. Throughout therapy, the counselors encourage the group to adopt basic life skills that may have not fully developed during adolescence.
Didactic group therapy provides addicts with a supportive environment in which they can grow and develop alongside others who share similar struggles. This collaboration can also help remove the fear of judgment. Together, the individuals will learn skills and healthy coping mechanisms that will aid them in the recovery process. As they learn positive coping strategies to manage their addiction, these behaviors may also assist them in resisting other destructive or negative influences throughout their daily life.
This form of therapy highlights rational thought and minimizes emotional intensity. Because this group session aligns more with an academic setting than a therapeutic one, there are fewer opportunities for an individual to feel attacked, judged or criticized. Instead, this activity approaches addiction and recovery from an education point-of-view in an attempt to empower the individual with factual knowledge that can assist them in successfully breaking free of their addiction.
Didactic Group Therapy at Tranquil Shores
Tranquil Shores believes in your ability to break free from addiction and reclaim your life. Our quiet facility on Florida's Gulf Coast offers private drug and alcohol rehabilitation services to adults who are struggling with substance abuse and other co-occurring disorders. Our team maintains a 3-to-1 client-to-counselor ratio so that the counselor can give extraordinary support, attention and understanding to your recovery process. We offer hours of intensive therapy each week that is designed to mend your mind, body and spirit.
Our Integrative Recovery Model approaches your recovery from all angles, providing you with a customized treatment plan that meets your recovery needs. Through programs like didactic group therapy, our counselors will educate you about the effects of substance abuse, how an addiction medically affects your mind and body and how you can work to prevent chances of relapse. Together, we'll help you find the strength you need to overcome your addiction and move forward living a healthy and happy lifestyle.
When you or a loved one is combating the dual effects of an addiction and a co-occurring disorder, it can negatively impact every aspect of your life. The compassionate staff at Tranquil Shores understands these struggles and wants you to know that you're not alone in the fight against addiction. We're dedicated to helping those from Tampa and beyond reclaim their lives and free themselves from the isolating pain of substance abuse.
Tranquil Shores is here to help you through every step of recovery. Apply for admission and reclaim your life today.
Group Therapy Privacy Concerns
You should always remember that even though sobriety is a choice, addiction is not. Addiction is a powerful disease and, like any serious health issue, must be treated on a case-by-case basis. The management of an addiction, as well as a mental health affliction, will be different for each person. The most effective treatment programs will remarkably impact your success, however, not every treatment option will apply to your needs. Always remember that group therapy is just one of many tools that may guide you through recovery.
You may be concerned about sharing information in a public group — we understand and respect that concern completely. Even though Tranquil Shores is a private facility, we acknowledge that some individuals may be hesitant to tell the details of their stories. At any time during your treatment, you are not required to share any personal information with others in the group. However, those with you in the group are on their own journeys to sobriety. Sharing your experiences can be cathartic and may greatly benefit your recovery.
The counselors at Tranquil Shores prioritize your privacy. They will not discuss your group or individual sessions with anyone else without your permission. Those engaging in didactic group therapy and other collaborative activities should abide by the same ethics. Group members will be aware of the rules, goals and methods used in the session and will agree to protect the identities and content shared in each setting. However, if you are worried that another may accidentally share your information, you don't have to divulge personal details.
What to Expect From Didactic Group Therapy Sessions
Depending on your customized treatment program, your series of didactic group therapy sessions may be limited to a few meetings or may become a keystone in your recovery process. The length of each session could vary from as little as 15 to as many as 90 minutes. These meetings will be structured and will focus on a particular topic that is relevant to the consequences of addiction, recovery, relapse or other aspects of life that may be influenced by addictive behaviors.
During each lesson, you'll learn to approach challenges and solve problems rationally. You'll also learn coping strategies that may help prevent relapse, as well as life skills that will increase your self-confidence and empower you to maintain a healthy and logical mindset. Ultimately, didactic therapy will teach you how to behave in a way that responsibly fulfills your needs.
How to Get the Most out of Didactic Group Therapy
Although didactic therapy is an educational activity, you should still consider the knowledge gained to be useful tools to apply to your individual challenges. To get the most out of this therapy exercise, you'll need to be willing to accept the facts the counselor presents. Though it may be difficult to acknowledge the physical and psychological impacts that addiction has caused you, you should try to understand that this disease has a profound influence on your brain chemistry.
Knowledge is power and the information you take away from each therapy session can be a valuable resource in your journey to sobriety. Take the time to reflect on each lesson and consider how you might apply those suggestions to your unique situation. As with any other treatment program in your recovery process, didactic therapy helps you build a healthy and strong foundation for you to begin your life of sobriety on.
Your Recovery Starts Today
Making Your Recovery Affordable
Preparing for Your First Didactic Group Therapy Session
Taking the first steps toward recovery is an act which undoubtedly takes a lot of courage. We understand that the transition from addiction to recovery can cause you to feel apprehensive, worrisome or even anxious. Any hesitations or fears you may be feeling are completely normal and are expected for those that are making such a profound and positive life adjustment. The thought of sharing personal information with a group of people that you are unfamiliar with can be equally upsetting.
We want to assure you that group therapy at Tranquil Shores is a supportive, sincere and healing experience that benefits each member on an individual level. Our didactic group therapy sessions are designed to help you develop healthier coping mechanisms and learn how to avoid substance abuse. To prepare yourself for your first group therapy session, we suggest considering the following points:
Acknowledge that others in the group share your struggle. No one can conquer their addiction alone. Group therapy is meant to surround you with a support system of others who are going through similar challenges of addiction and other mental health issues. This process helps you free yourself from the isolation of substance abuse and reenter the world of sobriety.
Realize that many in the group have experienced similar negative feelings and thoughts or have behaved out of character throughout their struggle. No one is perfect. We have all made mistakes in our lives that we did not intend to. Substance abuse, compounded with mental health challenges, can drastically impact brain chemistry and cause an individual to think, talk or act out in ways that are not intended. Tranquil Shores is a safe place and a fresh start where you can leave guilt and shame behind.
Be prepared to share, but more importantly, be prepared to listen. Didactic therapy is more instructive than it is expressive. While there will be other opportunities for you and your group members to explore particular ideas, thoughts or experiences in more detail, didactic therapy is an instructor-led exercise aimed at helping you learn how to recognize the consequences of substance abuse and to move forward behaving responsibly and reliably.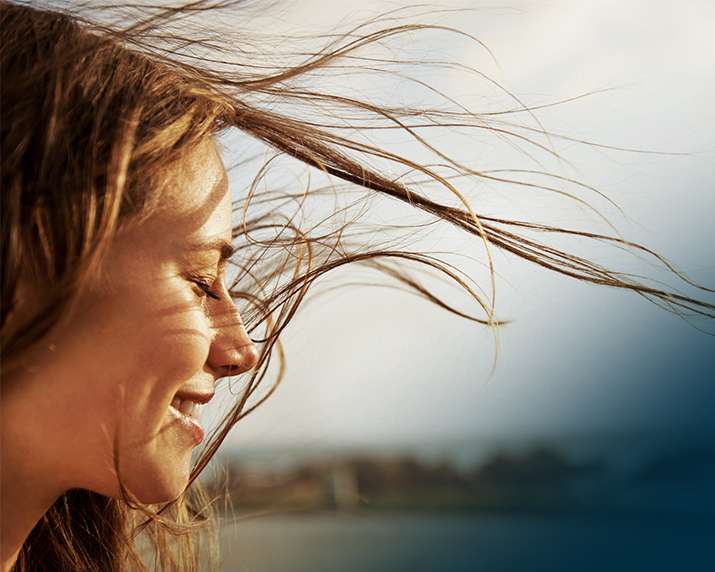 Take A Tour Of Our Facility
We work to make our program your home away from home.
Ready To Reclaim Your Life?
committed to your recovery