What To Bring For Your Stay At Tranquil Shores
After deciding to reclaim your life by attending rehab, you will likely experience a range of emotions. The idea of finding sanctuary and experiencing healing in rehab should fill you with hope and excitement. However, negative feelings of nervousness or self-doubt and anxiety over experiencing such a change in your life may also crowd in. If you are preparing for short-term rehab, you may also become overwhelmed thinking about all the aspects of your life — including the people you care for and work with — that will be impacted by your absence.
Rather than becoming overwhelmed, remind yourself of the importance of your decision to make a change. Inconveniences related to preparing for rehab should seem insignificant compared to the positive, long-term impact rehab will have on your life. With this mindset, simply consider what you can do now to make provisions for your time away. Making necessary preparations for drug and alcohol rehab will free you so you can focus solely on your rehabilitation. There are several aspects to consider, including responsibilities at home, responsibilities at work, your mindset, your health and what to pack. We're here to help you consider and prepare for it all, so you can arrive with a peace of mind knowing that you are ready to commit to treatment.
Packing the Essentials
Packing is another important step in preparing for short-term treatment. This is likely the last thing you'll do before going to rehab. When packing, you want to make sure you bring everything you'll need for a comfortable stay without bringing anything that could impede your treatment or present a safety hazard. Refer to the list below when packing for your time at Tranquil Shores:
Paperwork:
Proof of Identification (driver's license, photo I.D. or a passport)

If you have insurance, please bring your insurance card or copy of your insurance card
Money:
You may bring up to $200 worth of spending money. It will be kept in the safe and distributed as need.
Toiletries:
Toothbrush and toothpaste
Deodorant
Shampoo and conditioner
Hairdryer/curling iron
Mouthwash (alcohol free)
Soap/body wash
Brush/comb
Clothing:
7 days' worth of casual, comfortable clothing (washer and dryer are provided in each unit)
Laundry detergent
Bathing suit
Gym clothes and tennis shoes
No clothing with drug/alcohol related logos or material is permitted
No provocative clothing or clothes sexual in nature
Although the attire is casual, please be sure to be dress respectfully
Electronics:
Portable music device i.e. CD, tape, iPod and MP3 players
Cell phones and laptops may be used but at our counselors' discretion
No E-cigarettes
Items Not Allowed During Treatment
E-cigarettes
Straight razors
Products containing alcohol
Unapproved supplements
Cameras
Knives
Firearms of any kind, or ammunition
Movies
Pornography
Pump hairspray or aerosol cans
Get a Head Start on Your Health
While the beginning of your time in rehab may be a significant starting point in your recovery process, remember that the decision to attend rehab comes first. There's no reason to wait until your first day of rehab to begin to take steps toward a healthier life. In fact, starting to take those steps now will help make the transition smoother when you start rehab.
1. Improving Overall Health
Remember, rehab should be about restoring your health overall rather than just isolating your addiction. This is why we use an Integrated Recovery Model (IRM) to help you discover a new, healthy lifestyle. Rather than continue unhealthy habits until you start rehab, start developing better health habits as soon as you can, such as getting adequate sleep, staying active and eating a healthy diet.
2. Not Bingeing
It is also imperative that you resist the common temptation to go on a bender just before you start rehab. Drinking excessive amounts of alcohol, overdosing on drugs or engaging in other unhealthy behaviors will make your initial detox in rehab more difficult. You can minimize this temptation by avoiding people or environments that are likely to trigger your addiction.
Prepare For Being Away From Home
Part of what makes short-term rehab so valuable is the way it allows you to fully focus on your rehabilitation in a supportive environment designed to help you succeed. Of course, checking into a rehab facility also means you're leaving your home behind temporarily. This means you need to delegate your responsibilities at home or fulfill responsibilities in advance so that everything is taken care of and you don't have to concern yourself with these responsibilities while you're away.
1. Caring for Dependents
One of the most important responsibilities to delegate is caregiving. If you help take care of elderly parents or children, you will need to make arrangements for these caregiving needs to be met by someone else. If you can afford it, you can hire professional caregivers to take care of your dependents. This may be the best option in cases where your dependents have ongoing medical needs that could be better served by a professional caregiver or nurse.
What tends to be a better option, though, in most cases is to ask for help from trusted family or friends. For many people, this may be a spouse or your child's other parent. Relying on friends and family can save you a lot of expenses and can put your children or elderly parents at ease knowing they'll be cared for by someone they already know well. The people in your life who have your best interest at heart should be supportive of your decision to attend rehab and, therefore, may very well be willing to help in any way they can to make that possible. Don't be afraid to ask for help!
2. Caring for Pets
If you have pets, you will also need to delegate the responsibility of caring for them while you're away. Again, you can ask family or friends to help cover this need. You can also ask neighbors to help, since they are close by, making it easier for them to stop by your home to check on pets. If you don't have a friend, family member or neighbor who can take care of your pets for you, consider placing an ad or looking online for someone to hire. You can also take your pets to a local kennel for care while you're away. No matter how you do it, ensuring your pets will be taken care of is an important step to take before temporarily leaving your home for rehab.
3. Paying Bills
Another responsibility you'll want to plan for is paying bills. Paying bills ahead or establishing a way to auto-pay are both great options. If needed, you can also ask someone close—like a spouse, family member or friend—to pay bills that come in for you while you're gone. If you choose to do this, make sure you can fully trust the person to responsibility handle your finances. Taking care of practical responsibilities like bills before you check into rehab will help clear your mind so you can focus on your rehabilitation and not worry about your utilities getting shut off, late fees or any other complications. If you are unable to pay your bills prior to admission, we will allow you time to do so once you're here. We understand life doesn't stop while you are in treatment.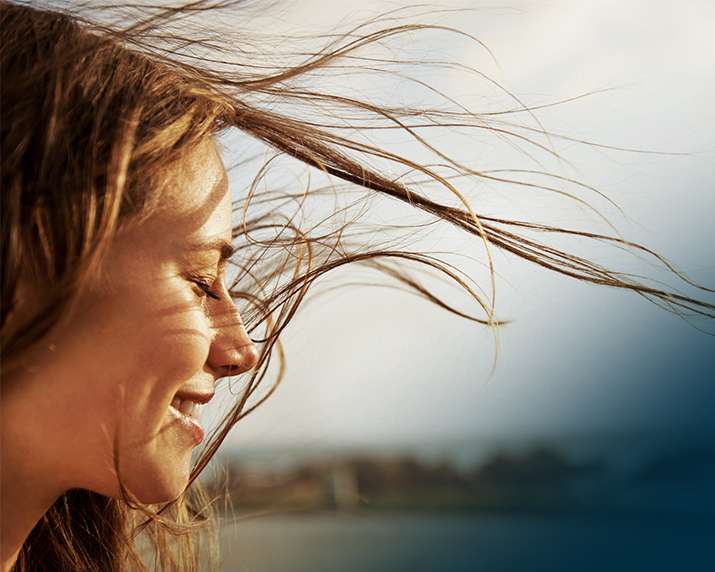 Take A Tour Of Our Facility
We work to make our program your home away from home.
Prepare for Being Away from Work
If you have a job, you will also need to make arrangements to be gone from work. Some professionals may worry about the impact that leaving for rehab will have on their careers, but there is no real need to worry.
The Americans with Disabilities Act (ADA) and the Family and Medical Leave Act (FMLA) both secure your right to healthcare without experiencing discrimination or losing your job. If you are an eligible employee under FMLA, you are entitled to 12 weeks of leave in certain cases. One of these qualifying scenarios is if you experience a serious health condition, which includes addiction. Your leave of absence may be unpaid, but you won't have to worry about losing your job.
Our trained professionals can help submit the necessary paperwork to your Human Resources department.
1. Talking to Your Employer
Some professionals choose to keep the reason for their leave from their employers and coworkers because they fear for their reputation. While you can choose to maintain your privacy, being upfront with your manager at the very least tends to be the best course of action. In many cases, addiction can have a negative effect on your work ethic and job performance, so your manager may have already noticed an issue. Even if they were not aware of your addiction, your employer will hopefully be pleased with your decision to improve your lifestyle. Good employers care about their employees' wellbeing.
2. Delegating Tasks
Even if you choose not to disclose your reason for absence to your coworkers, you should still make sure they know you'll be gone. Be sure to delegate any tasks that you would normally handle to coworkers who are able and willing to take care of them. Also, consider setting your outgoing message on your voicemail or answering machine and an automatic email reply to let coworkers or clients know that you will be away until a certain date and will be happy to get back to them after that time. You may also want to provide contact information for a coworker who is willing to respond to important calls or emails for you.
Planning ahead can help your employer and coworkers know how to handle your absence, so you don't come back to an overwhelming number of overdue tasks or phone messages. The preparations you'll need to make will differ depending on your job, but the important thing is that you take the time to make these preparations for your own benefit and the benefit of your fellow workers.
Get in the Right Mindset
While the practical needs previously discussed may seem to be the most pressing, it is equally important that you prepare yourself mentally. Mental preparation should focus on minimizing negative emotions like self-degradation and anxiety and increasing your sense of confidence and optimism going into rehab.
1. Touring the Facility
One way to help eliminate anxiety is to learn more about what to expect. In addition to learning about the programs and counselors, schedule a tour of the rehab facility so you can see it before you go. Having a mental picture of where you will spend your time is sure to ease your mind. Prior to admission, we highly recommend taking a tour of any facility. At Tranquil Shores, you can schedule an in-person tour, or you can learn more about our facilities through a virtual tour.
2. Staying Positive
It's also crucial that you stay positive and optimistic about your upcoming time in rehab. Taking some time to self-reflect and then turning your attention to personal goals for the future is a great way to do this. You may even find it helpful to write these goals down so you can come back to them periodically to note the progress you've made. No matter how your addiction has affected your life, the important thing to focus on now is how you are taking a powerful step toward recovery.
Some people who struggle with addiction can fall into the trap of believing they are not capable of changing. Be sure to keep an open mind that you can, indeed, change radically. Reading testimonials can help to increase your optimism and confidence as you see evidence that rehab can have a profound effect on your life, just as it has on others' lives.
While it is ultimately up to you to enter rehab with the right mindset, it is far more difficult to do this if you're surrounded by naysayers who have a negative influence on your thoughts. Prior to rehab, you should intentionally distance yourself from these people and instead surround yourself with a support system of family and friends who sincerely want you to succeed. You should also go into rehab ready to make friends who will share your journey to recovery.
your recovery is our main priority
Life is so much better after recovery. I'm in better spirits. I can conquer almost anything on my own. And I couldn't be happier.
Recovery is about the beginning of a new life and not about dwelling on what you might have done in the past. The counseling, along with the spiritual basis for the counseling is second to none!
The people cared about me and the people took me under their wing. They not only saved my life, but they saved my brothers and in a way my sons.
- Former Family Member of Patient
We found at Tranquil Shores people who were totally dedicated to treating and healing the whole person, physically, emotionally and spiritually. They replaced despair and brokenness with confidence and joy, shame with acceptance and grace.
I had this act going like I was this great student and daughter and I was absolutely dying inside. Luckily I was blessed with amazing parents that talked to Chad Johnson and they figured out a way to get me to Tranquil Shores.
Ready To Reclaim Your Life?