chapter 4: co-occurring disorders and athletes
Athletes should not ignore or mask mental health issues because this often leads to substance abuse. This chapter will examine mental health in sports, signs of a co-occurring disorder and famous athletes with anxiety and depression who continue to push forward with their dreams without hiding their conditions.
Making Your Recovery Affordable
Chapter 4: Co-Occurring Disorders And Athletes
Co-occurring disorders describe the presence of both a mental health issue and a substance use disorder. In 2014, about 7.9 million American adults had co-occurring disorders. Athletes cope with a high level of stress, pressure and a need to succeed despite how they feel, making them especially vulnerable to co-occurring disorders.
An NCAA survey found that 30 percent of athletes reported feeling depressed and half said they experienced high levels of anxiety. Athletes may use drugs to self-medicate and relieve symptoms of anxiety, depression or other mental health issues. They may feel pressure to hide their pain, making their symptoms worse.
Athletes and Depression
Depression is common among Americans, including athletes. A recent national survey reported 8.1 percent of American adults over the age of 20 had depression in a given two-week period. About 80 percent of depressed adults experience some trouble with work, relationships or home activities due to depression.
Certain factors cause an individual to become depressed. These might include:
Childhood trauma
Medical conditions
Genetic factors
Stressful life events such as the death of a loved one, the loss of job, an illness or relationship issue
Seasonal affective disorder (SAD)
Certain medications
Temperament
Athletes are not immune to depression, though they may underreport depression to uphold an image of strength. For example, the rate of depression among college athletes ranges from 15.6 percent to 21 percent. Based on these findings, up to one in five athletes may be depressed.
There are many reasons an athlete may become depressed. For example, athletes coping with a sports injury have higher rates of depression. If they suffered a concussion, they might become depressed because concussions can lead to emotional changes that cause depression. Other possibilities that could lead to depression include:
Overtraining syndrome (OTS)
Decline in athletic performance
Career termination
Isolation resulting from an injury
As you can see, athletes face unique circumstances that the general population does not have to deal with. For this reason, athletes need to be encouraged by friends and family to speak about depression and the pressure they feel.
Athletes With Anxiety
Athletes have many concerns. They might feel anxious about future sports performances or games and worry they will lose or fail. Athletes who have been injured might fear another injury will occur when they perform. Those who have caused an injury might experience anxiety thinking they will unintentionally hurt someone again.
Research conducted by the NCAA shows that about 85 percent of certified athletic trainers believe anxiety disorders are an issue with student-athletes on their campus. Anxiety might express itself in the following ways:
Muscle tension
Gastrointestinal issues
Difficulty breathing
Headaches
Increased heart rate
Panic attacks
Considering that anxiety disorders are the most common mental health issue in the U.S., affecting 18.1 percent of the adult population, one can assume that there are athletes in this group. Also, many people with depression also have anxiety. In fact, almost half of those diagnosed with depression also have an anxiety disorder. Genetics, personality and life events can all cause an anxiety disorder.
Signs of a Co-Occurring Disorder
With anxiety and depression affecting many American adults, including athletes, it is no surprise that millions have a co-occurring disorder. Athletes might experience depression or anxiety first and turn to drugs or alcohol to relieve symptoms. A substance use disorder worsens the symptoms of a mental health disorder, despite the temporary relief it provides.
Some athletes may have a substance use disorder which leads to a mental health issue like depression. For example, depression is a serious withdrawal symptom of anabolic steroid misuse. Users might even turn to opioids to cope with steroid withdrawal, continuing the cycle.
Self-medicating with drugs or alcohol is common. It is hard to list symptoms of a co-occurring disorder because symptoms vary widely among individuals. However, they may include the following:
Withdrawal from loved ones
Using substances in dangerous situations
Feeling a need to use drugs
Experiencing withdrawal symptoms
Sudden behavioral changes
Loss of control over substance use
Engaging in risky behaviors
Building a tolerance to a drug
If you or an athlete in your life displays signs of depression or anxiety and have been turning to drugs or alcohol to escape, it's important to seek professional help for a co-occurring disorder. Treatment is available for the presence of both a substance use disorder and a mental health issue, and it is very common for one to precede the other.
Famous Athletes With Mental Illness
When we think of an athlete, we might imagine someone who represents perfect health. We might think of a person who is always in complete control of their body and mind and who can endure all of life's challenges.
The truth is, athletes are like anyone else and might be even more susceptible to mental health issues due to the competitive nature of playing sports and the effects of overtraining. It does not make them any less of an athlete, or a person.
On the contrary, many famous athletes continue to excel in their sport despite mental health disorders. Let the following list inspire you to get the help you need and not let a mental health problem or a co-occurring disorder stand in your way:
Imani Boyette: WNBA player who has severe clinical depression
Mardy Fish: Top-ranked tennis player with anxiety disorder
Rick Ankiel: MLB player who experiences severe anxiety
Royce White: NBA player diagnosed with obsessive-compulsive disorder and generalized anxiety disorder
Allison Schmitt: Olympic swimmer who has depression
Brandon Marshall: NFL player diagnosed with borderline personality disorder and has an anxiety disorder
Jerry West: Retired basketball star who has depression
Michael Phelps: Olympic swimmer who has depression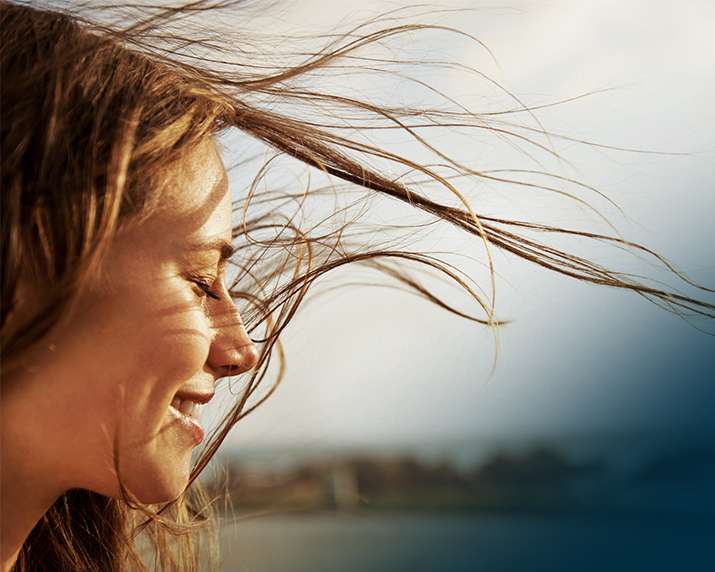 Take A Tour Of Our Facility
We work to make our program your home away from home.
your recovery is our main priority
Life is so much better after recovery. I'm in better spirits. I can conquer almost anything on my own. And I couldn't be happier.
Recovery is about the beginning of a new life and not about dwelling on what you might have done in the past. The counseling, along with the spiritual basis for the counseling is second to none!
The people cared about me and the people took me under their wing. They not only saved my life, but they saved my brothers and in a way my sons.
- Former Family Member of Patient
We found at Tranquil Shores people who were totally dedicated to treating and healing the whole person, physically, emotionally and spiritually. They replaced despair and brokenness with confidence and joy, shame with acceptance and grace.
I had this act going like I was this great student and daughter and I was absolutely dying inside. Luckily I was blessed with amazing parents that talked to Chad Johnson and they figured out a way to get me to Tranquil Shores.
Ready To Reclaim Your Life?